Olivia's Mommy(:
36 Posts | Joined BG: Nov 01, 2011
Last Visit: 3 years ago
Age

22



Gender

Female



Status

Married



Work

Full Time Mommy



Location

Weaverville, North Carolina



-Kayla |*| Married |*| Mother Of One |*| 19 Years Young-

I'm A Mother To A Beautiful Baby Girl,(: Words Can Not Describe How Happy I Am Too Have My Daughter In My Life(:
I am a very difficult, and stubborn girl, I have been known
not
to take advice from people who don't take there own advice, I'm very outspoken, i will tell you if i have a problem with you, i do not take
b***h
very well. I have been through alot in my life and i don't need a girl to make it worse. I'm very very easy to get along with. I am proud to be a mother at age 18, not only cause i am creating new life but because i'm responsible enough to change my life and revolve it around my a tiny baby i call my life. if it wasn't for my daughter i'd be a messy girl right now. I'm a changed woman and i'm proud of who i have become.(:
I Can't Explain My Feelings For This Man, He Is Truly My Soul Mate. He Has Been My Soul Mate For Four Years, (: Without Him I Don't Know What I Would Do. He Has Made My Life Complete, And Without Him I Would Have My Daughter.
I Love You More Than Words Can Speak,(: From Now Until Eternity,<33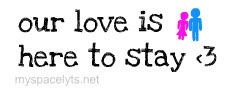 A mother's joy begins when new life is stirring inside... when a tiny heartbeat is heard for the very first time, and a playful kick reminds her that she is never alone

_-_-_- _-_-_- _-_-_- _-_-_- _-_-_- _-_-_- _-_-_- _-_-_- _-_-_- _-_-_- _-_-_- _-_-_- _
♥
;F I R S T