Lisa Hume
567 Posts | Joined BG: Nov 11, 2011
Last Visit: 4 years ago
Age

28



Gender

Female



Status

Married



Work

Cashier



Location

Nevada



Interest

books, computer, animals, swimming



I'm 24 and live with my husband and our 2 dogs. We met when we were 18 (him) and 19 (me) and have been inseperable since. We've been together for 5 years this September. We were told we could not have children after nearly two years of trying and just before my birthday last year, we got our positive. I almost fainted. I cried. I screamed. It was a day I never want to forget.
Hubby (Adam) also have 2 dogs that we adopted from the NSPCA. Mickey who is now 6, and we've had for 3 years, is a long hair chihuahua and my little boy. lol. Our newest addition was Codex, a terrier/chow mix, who is also 6, and we've had for 1 year. He's such a wuss and is intimidated by Mickey. He's my snuggle butt. :)
Adam and I are both homebodies. Neither of us care to hardly ever go out, and we hate having to shop for ourselves, because it means leaving the house. I guess with a little one that's something we'll just have to get over. :)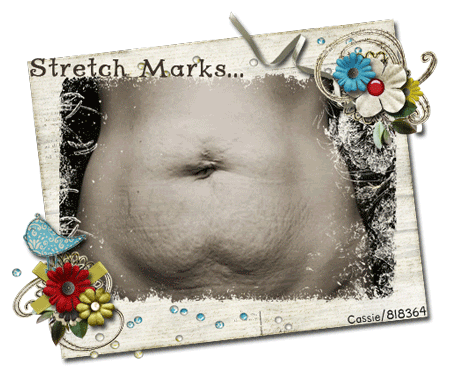 About Mommy:

Name:
Lisa
Age:
24
First child?
Yes. and it took 2 years to make this baby. :D
About Daddy:

Name:
Adam
Age:
22
First child?
Yes.
Finding out:
What day did you find out?
Nov 10th 2011
How did you feel when you found out?
Well seeing how my dr said I can't have children, I freaked. I almost fainted when I saw the positive, then hyper ventilated, then started screaming around the house while crying "I'm pregnant!!!!"
Who was with you? Nobody.
Hubby was at work and it's just us 2 (besides our 2 dogs).
Who was the first person you told?
My hubby.
How did the daddy react?
Asked if I was sure first XD But he was at work so he couldn't over react too much. Told me to calm down, relax, and that's very happy. The closer we get to the dr apt the happier he seems to get.
About the pregnancy:

When was your first appointment?
Next week. Nov. 29th 2011 my dr's not available before that :(
When is your due date?
July 7th, 2012, but the dr said I'll be having it in mid to late June most likely, and the child could be small due to mine and hubby's size, so it could be slightly inaccurate.
How far along are you?
7 weeks, 8 weeks tomorrow
Pre-pregnancy weight?
110
Weight now?
110
*update @ 19 weeks I'm 113*
Have you had an ultrasound?
Yes. :D Love my gummy bear!
.
Have you heard the heartbeat?
Updated: Jan. 3. yes
What was the heartbeat?
179 :D <<First heart beat. The heard one was 166.

Sex of the baby:

What do you want?
any
What does the daddy want?
any
What do you think your having?
It's my first pregnancy so I have nothing to compare it to. Based off 1/2 of old wives tales I'm having a girl, based on the other half I'm having a boy rofl.
Have you had your big ultrasound yet?
No *update* YES!!
If so, what are you having?
A little diva!!! aka girl lmao

Are you happy with the sex?
Yes and I would've been just as happy with a boy.

About the birth:

Do you know what you are taking with you?
No
Who is going to be with you?
My husband and my mommy.
Are you going to videotape it?
No, just pictures.
Natural or medicated?
Medicated.
Do you think you will need a c-section?
Most likely. I'm under 5 feet tall, and was told I can't even get pregnant to begin with.
Will you cry when you hold your baby for the first time?
lol I'm the biggest crybaby ever so that's a very likely yes. I cried when I found out I was pregnant.
Are you scared about the labor?
At the moment, no.
Names:

Do you have a name picked out?
Only for a girl.
Girl names:
Marissah Marie
Boy names:
Jecht, Gabriel
Is your baby going to be named after someone?
Yes. My mom's name is Melissa, and Marissah sounds like it. My middle name is Marie. Also I like Jayson for a boy, my daddy's name is Jason. :D
Other random questions:

Where was your baby conceived?
lol....either the bed or the couch or the shower XD
Have you felt the baby move?
No *update: yes, but only flutters right now*

What ethnicity will your baby be?
Caucasian
Do you have stretch marks?
Yes from growing up lmao. Had them since I was a teen.
What was your first symptom?
My dogs stalking my tummy! lol. But in week 6 I caught a fever, and it turned out it was actually due to being pregnant. Symptoms of that were: back pain, nausea, and tired. None of them have gone away, but the morning sickness is less often now.
What religion will the baby know?
Christian
What music or interest do you want the baby to know?
Any she likes
Will your baby have godparents?
Not sure...
Who will be the god-mommy-to-be?
Not sure yet
Who will be the god-daddy-to-be?
Not sure yet
What's the baby's room theme?
Sheep!
What was the first thing you bought for the baby?
It's first pajama's and christmas outfit for next year since they were on clearance. XD
Are you ready to be a mommy?
Most definitely, waited for this child for 2 years. :D