About Me
20 and have the most beautiful girl! :) I love her soo much!! xox
She was born on Feb 13th 2012, weighing in at 7pounds 4oz, 19 1/4 inches long. My little ray of sunshine.
I am a pro circumcision, pro life, and breastfeeding mom. Happily engaged to the most wonderful man and father. :) I can't picture my life without him.
04/18/12
9 weeks of exclusively pumping! Proud of myself!! :)
September 6

I pronounce it "on a lay" if that makes sense. But people call her Anna-lee :roll: :D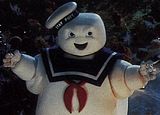 loser mom
I have 2 kids and live in Derby, KS, United States
August 27

Hey girlie! I broke down and bought a computer this weekend, so I should be on more often! yay! Hope you're doing good, we'll talk soon!
Lady Anon
I have 1 child and live in Davenport, Iowa
July 23

I had no idea till I came across it on a vaccine website.