About Me
<a href="http://s1160.photobucket.com/albums/q482/ayanna201/?action=view&current=FCF8008E-52DE-4F8D-A7AB-082A0369D86B-1196-000000611937BB1A.jpg" target="_blank"><img src="http://i1160.photobucket.com/albums/q482/ayanna201/FCF8008E-52DE-4F8D-A7AB-082A0369D86B-1196-000000611937BB1A.jpg" border="0" alt="Photobucket Pictures, Images and Photos" /></a>







<img src="http://i128.photobucket.com/albums/p165/charmroyal/graphics/mom/185.png" />


<b>I'm Tatyana 19 years old and currently pregnant with my first a baby girl Shayla Kai, I am currently attending college part time and working part time I am single but BD will be co-parenting with me I have so much support so I will be able to still go to school and will only work part time. I live with my wonderful mom who is excited to meet her granddaughter and is already willing to go to the moon and back for her. All of my friends are very supportive and also excited so I am glad to say I am not alone I am truly blessed and I can't wait to meet my ladybug and would love to meet fellow young mommies feel free to pt me♥</b>


<a href="http://media.photobucket.com/image/pink%20trimester/FF2010Junebugs/1stTriPink.gif?o=2"><img src="http://i856.photobucket.com/albums/ab130/FF2010Junebugs/1stTriPink.gif" /></a> 1-4 Weeks [1 Month] -<i><b> Deuces<3</b></i>
5-8 Weeks [2 Months] - <b><i>Finnito <3</i></b>
9-13 Weeks [3 Months] - <b><i>Gucci <3</i></b>
<a href="http://media.photobucket.com/image/pink%20trimester/FF2010Junebugs/2ndTriPink.gif?o=4"><img src="http://i856.photobucket.com/albums/ab130/FF2010Junebugs/2ndTriPink.gif" /></a> 14-17 Weeks [4 Months] - <b><i>Done <3</i></b>
18-21 Weeks [5 Months] -<b> Over <3</b> <b>
</b>22-26 Weeks [6 Months]- <b>Finally <3 </b>

<a href="http://media.photobucket.com/image/pink%20trimester/FF2010Junebugs/3rdTriPink.gif?o=6"><img src="http://i856.photobucket.com/albums/ab130/FF2010Junebugs/3rdTriPink.gif" /></a> 27-30 Weeks [7 Months] - <i><b>BTDT<3</b></i>
31-35 Weeks [8 Months] - <i>baking...</i>
36-40 Weeks [9 Months] - <i>waiting..</i>


<a href="http://www.charmroyal.com/">
<img src="http://i128.photobucket.com/albums/p165/charmroyal/graphics/mom/172.png" /></a>

<b><i>Your name? Taty</i></b>
<b><i>Fathers name? Davon
Are you still with him? No but we still care for each otherB♥</i></b><i><b>
Were you trying to get pregnant? No
When did you find out? 4weeks
Were did you find out? My bedroom(took the test in there lol)
How far along were you? 1 month</b></i>
<i><b>What was your reaction? This Can't Be Real</b></i>
<i><b>Who was the first person you told? My bestfriend
How did you tell the father? Over the phone</b></i>
<i><b>What was his reaction? Upset (he asked, "how much does the morning after pill cost?".....ummm a little late for that lol)
</b></i>
<b><i>
</i></b><i><b>When is your due date? 4th Sept 2012
Did you have any morning sickness? From about 9 weeks and still get sick:(</b></i>
<i><b>Did you want a boy or girl? Kind of wanted a boy</b></i>
<i><b>What did the father want boy or girl? I'm not sure he already had a daughter so I guess boy</b></i>
<i><b>Do you know what your having? </b></i><b><i>ITS A GIRL!</i></b><i><b>
Do you have a names picked out? : <3 Shayla Kai<3
How much weight have you gained? Don't Want to Know lol! </b></i>

<b><i>Have you felt the baby move? Yes since about 16 weeks</i></b>
<b><i>Are you keeping the baby? <b>No doubt!</b></i></b>
<b><i>Do you plan on a natural or medicated birth? MEDICATED</i></b>
<b><i>Are you scared about labor? YES
What do you think will be the worst part of labor? The contractions</i></b>
<b><i>Have you taken any classes? no
Who will be in the delivery room? My Mom, Sister, and BD
Are you having the birth videotaped? No thanks lol
Do you think you will cry when you see the baby for the first time? <b>yes i cant wait</b> ♥
What do you think the fathers reaction to the baby will be? He will be in awe! </i></b>

<a href="http://myspacelyts.net/graphics/pregnancy"><img src="http://myspacelyts.net/graphics/pregnancy/images//35.png" /></a>


Pregnancy
<a href="http://s1160.photobucket.com/albums/q482/ayanna201/?action=view&current=FotoFlexer_Photo8.jpg"><img src="http://i1160.photobucket.com/albums/q482/ayanna201/FotoFlexer_Photo8.jpg" /></a>


<a href="http://www.charmroyal.com/">
<img src="http://i128.photobucket.com/albums/p165/charmroyal/graphics/mom/83.png" /></a>
Before+After
<a href="http://s1160.photobucket.com/albums/q482/ayanna201/?action=view&current=FotoFlexer_Photo1.jpg"><img src="http://i1160.photobucket.com/albums/q482/ayanna201/FotoFlexer_Photo1.jpg" /></a>


<a href="http://www.charmroyal.com/">
<img src="http://i128.photobucket.com/albums/p165/charmroyal/graphics/mom/91.png" /></a>
Pre-pregnancy <a href="http://s1160.photobucket.com/albums/q482/ayanna201/?action=view&current=FotoFlexer_Photo.jpg"><img src="http://i1160.photobucket.com/albums/q482/ayanna201/FotoFlexer_Photo.jpg" /></a>

<a href="http://crushlyts.com/hellokitty/graphics/exclusive">
<img src="http://myspacelyts.net/albums/dd325/9359324/crushlyts/hellokitty/two/leopard.png" /></a>
October 29

awww <3 ur the only one i got close to here. I might..... be.... :wink: :wink: again lol
October 29

CONGRATS MY DEAR!!!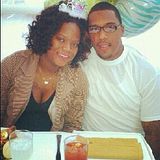 September 4

Hey hunny just stopping by to check on you, no baby girl yet?
June 27

Lol thats how i was i was sick up until my last month...Its beyond surreal and so amazing. Its also exhausting, fustrating, tiresome, and a bunch of other stuff but so worth it. The time flys by too fast my little girl is already cooing and smiling and when her name is called she looks. I literally cried the other day when she smiled and cooed it was sooo precious. But anyways like they say get all the rest you can these last weeka because rest and sleep doesn't exist anymore once bby is here. feel free to mssg me anytime :))
June 27

We are doing very well, i havent had a chance to post any pics i will soon. .she will be 2 months this saturday.. How are you doing?
June 21

Thank you love! Congrats on your baby girl! I'm sure you'll snap back into place, lol.
G & N
I have 1 child and live in California
June 20

Thanks for the PT honey. Congratulations on the pregnancy I see your due with a GIRL, just had my daughter<3 Baby girls are AMAZING lol you're going to looveee it :)
GabyBee
I live in Fresno, California
June 20

I still have 13 left! lol feels like forever i wanna see his little face:) yeah i know what you mean ive ained 26 pounds already but im going to breast feed and just go back to my work out schedule i had before i got preggers and i was a prety obsessive healthy eater so i should be good lol
GabyBee
I live in Fresno, California
June 19

awww thanks!:) i need too add the 26 and 27 week pics Its going really good he's constantly moving around i love it, its cool to feel butt feet and hands no just "flutters" although im pretty surehe skipped the flutter stage and wnt straight for kicks lol i had an ultra sound friday and everything checked out really good, we got some really cute pictures i also need to add to my page:) How is your going??
January 29

Hi , I'm Tykia and I just wanted to say congrats on your pregnancy and I hope everything goes well. =]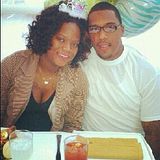 January 27

the summer is wat im not looking forward too hot && miserable big as a house...we get thru it tho:)
January 26

Congratualtions on your pregnancy! And thanks for the PT. I hope everything goes well, talk to me whenever (: I'm Laylah