Mirror Seeing
2507 Posts | Joined BG: Dec 29, 2011
Last Visit: 2 months ago
Age

24



Gender

Female



Status

Married



Work

sahm



Location

Kilgore, Texas



Interest

Reading, crafting



I am 24 years old, married to a wonderful man, and have 1 child, Mikah Aiden Jimenez and 1 angel baby named Ein Zeno Gabriel Jimenez.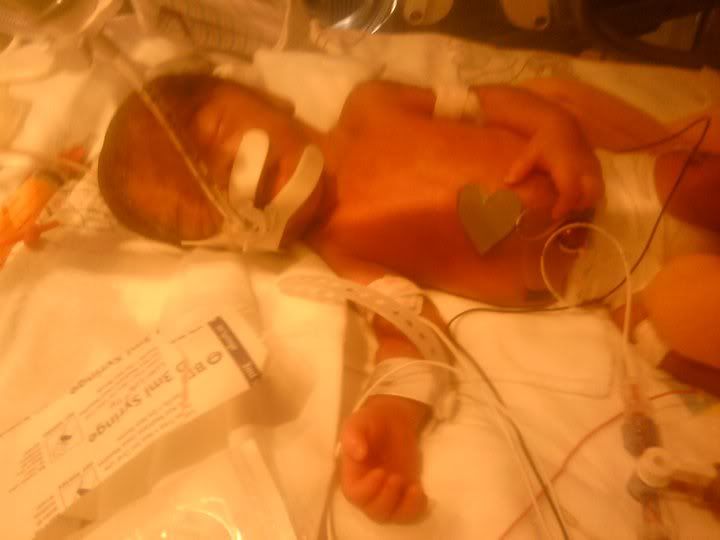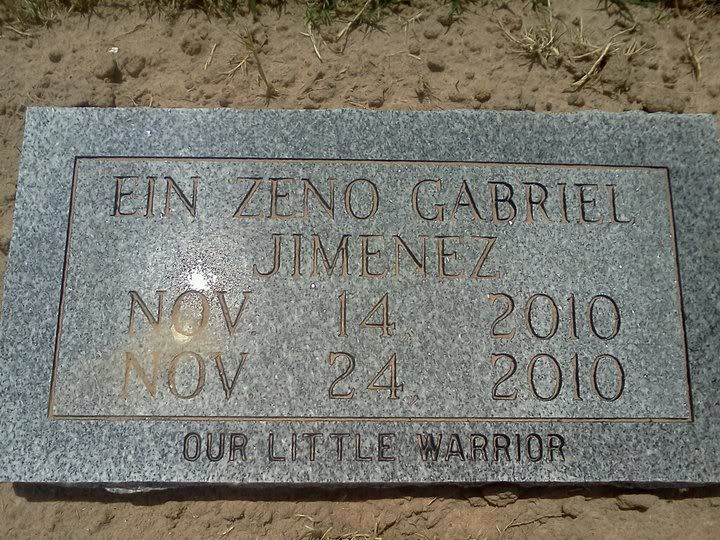 Ein was born November 14, 2010, due date was February 5, 2011, I was 28 wks that morning when I went into labor. He was 2lbs 10oz with a 90% chance of surviving. He was doing so great!

Nine days later on the 23rd he had to be air lifted to Dallas Children's Hospital for surgery on his intestines. The doctors diagnosed him with Necrotizing Enterocolitis and said he had a 10% chance of survival. Our baby boy took his last breath in my arms at 4:23 am the next morning of the 24th.

Didn't think I would ever be happy again. Then my husband and I found out that we were expecting number 2! A little boy we will name Mikah Aiden Jimenez and he will be loved! Everyday is a new adventure filled with excitement and fear. I thank God for this second chance. Ein will not be forgotten. His life had meaning and Mikah's will too.

Mikah at 22wks gestation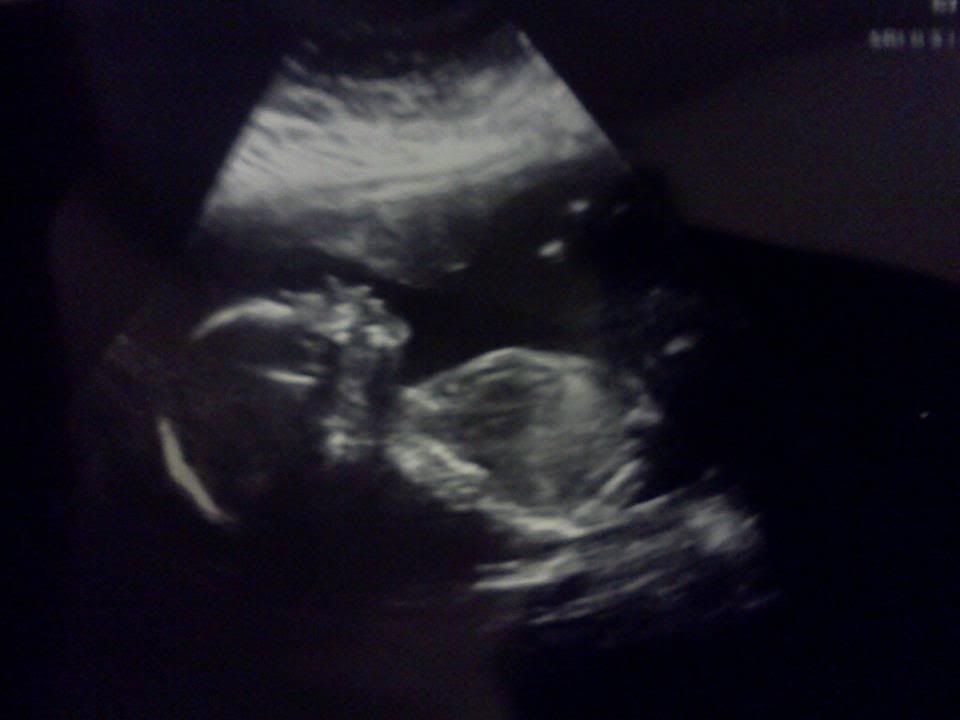 Mikah was born April 15, 2012 at 35.5wks gestation due to pre-e via c-section. Despite his early arrival, Mikah has been on the fast track with his weight gain and development. God has certainly been good to us so far and I pray his mercy continues.

Mikah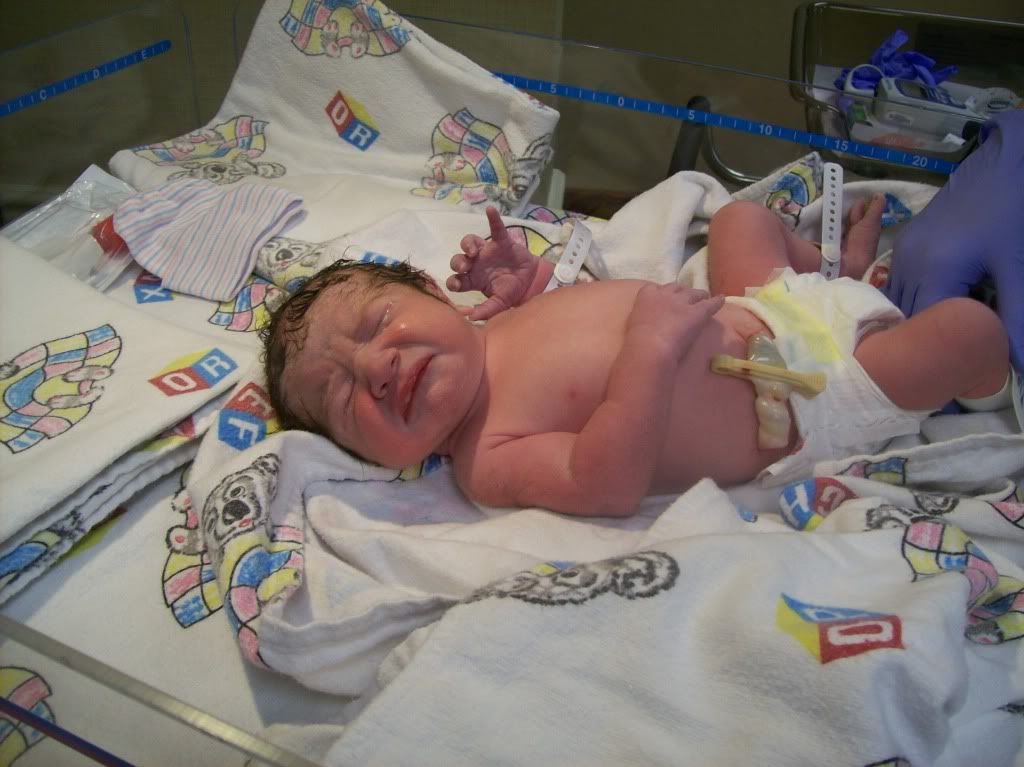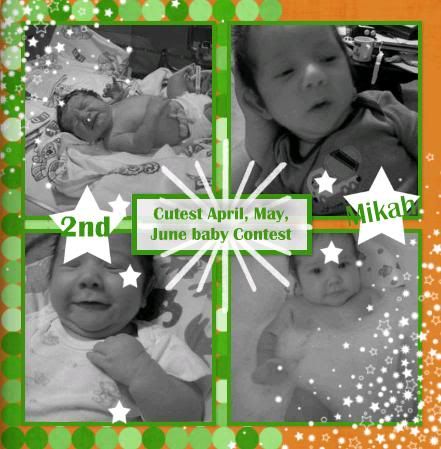 I'm originally from Marrero, Louisiana and am a Unitied Houma Nation Native American and French and my DH is Half Mexican/ half white. We make pretty babies. :) And yes, my profile name is my Indian name given to me by a cousin, a family Holy Man.

I'm a Christian by the most basic definition: I believe in Christ. I believe he is/was the Son of God, I believe in the Holy Trinity and that Evolution, The Big Bang Theory, and Creationism are one in the same..

However, I am Pro-choice, Pro-Gay marriage and am Anti-Hate! I believe that everyone has the right to their own opinion but I have the right to not agree. I don't pick fights but will defend myself in sensitive manners.

I believe the system of Child Protective Services is corrupt and ruin more lives than they actually save. I truly believe everyone is Co-dependent and that society is to blame for everything. Yes I realize I am part of that society and am trying to make amends for this.

I think, to have a happy life, you have to laugh more than you cry, cry more than you yell, and yell more than you stay quiet. When it rains it pours but if you just sit back and watch, it'll clear up eventually.

I am superstitious, believe in Magic, ghosts, Karma, an afterlife, and Reincarnation. Family is the most powerful and oldest institution we have and am grateful I have a big extended family instead of the typical family of four and nothing else. That just seems very lonely to me.

Even though I'm not Catholic, I believe and love the idea of Godparents. I don't baptize my children but they will have a Nanny and Parrain just like I and my siblings and the rest of my family have. I love my Native American and French heritage but it isn't as big a part of my life as I would still like it to be. Would love to get active in local tribal activities.