JesseLee
13 Posts | Joined BG: Jan 11, 2012
Last Visit: 11 hours ago
Age

25



Gender

Female



Status

Married



Location

Akron, Ohio



Hi! I'm Jesse. :) I'm 22 as of St. Patty's Day. I'm getting pretty close to the finish line and it's going to be here sooner than planned. I've been in labor three times now. Twice, they stopped the contractions with medication but the last time was far enough along that the doctors and I agreed not to medicate any further. I dialated to 1cm and didn't go any further so I've been in labor limbo for about three weeks and they've assured me that he will most likely be here early. I'm hot, tired, swollen and more emotional than ever! I have my good days but I'm mostly uncomfortable and eager for my little man to be here already.
Abel @ 22 weeks <3
Baby was a
big
surprise, but definitely a good one. For years, doctors have told me that they weren't sure I'd be able to have kids, and that if I wanted to try, it would be difficult. God's up there laughing at them now! We're preparing for a baby boy, Abel. I love him so much already. <3 I have a due date of September 22nd which is based off of my last period but because my husband is in the Army and was home on leave, I know the exact date of conception so my due date is really September 13th.
I don't really know what to share about myself. I'm a down to earth girl. I'm extremely sensitive, compassionate, and affectionate. My man thinks I'm going to baby our little one too much, and he's probably right! My family is extremely important to me, as dysfunctional as it is. I'm kind of an old lady at heart. I love to read, do craft type stuff and I have lots of shows that I watch religiously. I like to be outside as much as possible when it's warm. We only get a few months of that here in Ohio and I soak it up while it's here!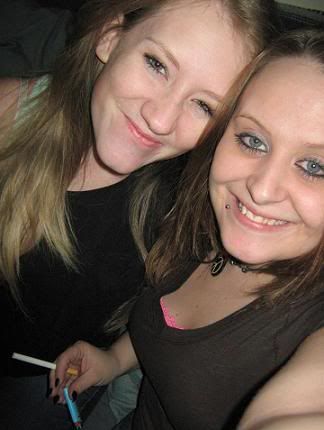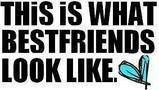 My best friend Amanda has really been my life line through the pregnancy so far. It's been such a comfort being able to text her in a panic about those shooting pains in my vagina! I pretty regularly text her with something that ends in "Normal? or Not normal?" haha
My husband Paul David and I have known each other since high school. It was love at first sight for me, it took him a little longer to realize how freakin'
awesome
I am. :)
Paul and I when we first met in high school. <3
July 13th : "I now pronounce you husband and wife. You may kiss the bride." <3
We were friends for years and it grew to be more. He's the love of my life and though I didn't think it was possible, I love him even more now for giving me our baby. It's brought us closer than I ever thought possible and shown me a side of him that I'm truly in awe of. We just got married in July and exchanging our vows was probably the single most intense and amazing moment of my entire life. He's in the Army and currently stationed 7 hours from home. It's tough doing the long distance thing while pregnant but he'll be out of the Army in December and home with us for good. I'm just grateful that he's close enough to come home when I go into labor.
I'm planning a natural birth. I want to avoid any medical interference whatsoever. I get a lot of comments from people who think I'm crazy. My mom's view is "I don't think it's wrong, I just don't understand why you would choose pain over no pain." I can't seem to make her, or anyone else for that matter, understand that it's not about pain. I've done my research and I'm simply not willing to risk any of the possible complications that come with induction and epidurals. I personally believe that this is the most natural thing a woman will do in her life. I trust that my body knows what to do, and that any pain I go through is just part of the incredible experience of becoming a mother. I'm not delusional, I don't expect it to be easy. But it's important to me to stick to my birth plan and I'm hoping to have the support I need to accomplish that.
I'm so excited to be a mom and just as terrified. There are days when I can't wait for him to be here, can't wait to hold him and love on him and teach him things. Then there are days when the world terrifies me and I wish he could stay in there forever where I know I can keep him safe. I imagine that's the life of a mother. Wanting our children to learn and grow and live, but selfishly wishing we could keep them locked up and safe. lol