About Me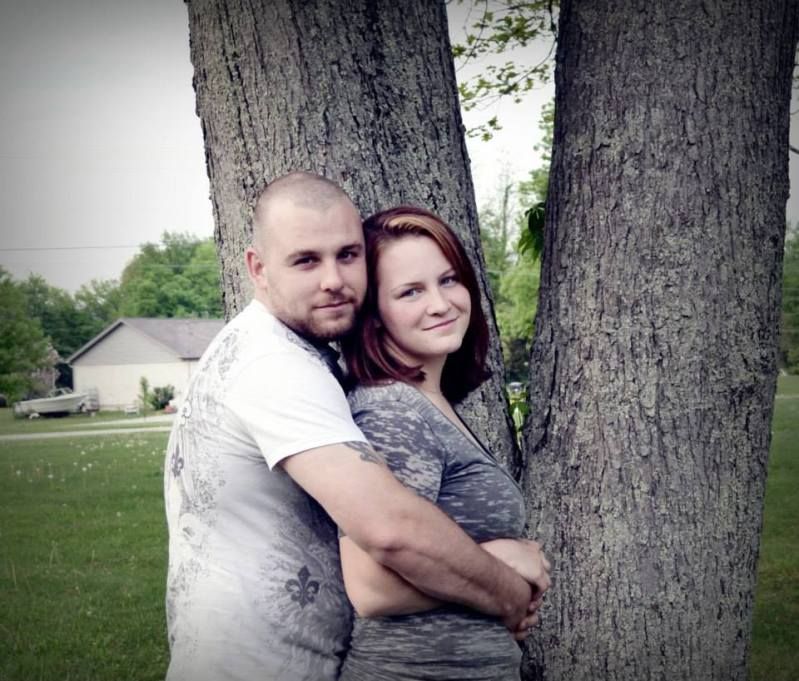 My name is Melinda. My life revolves around all of my boys. My husband and I have been married for 6 years, still falling more in love with each passing day. Our oldest son Drake was born November 2007, and has been such a joy to parent since then. His sense of humor keeps us on our toes and he has the biggest heart ever. Our middle son, Gavin, was born June 2010 and is my husband made over, he loves all things that will get him into trouble or hurt. Both Drake and Gavin wear glasses because they are severely farsighted. We just welcomed our final little man Trent on Halloween 2012. He looks just like his big brothers and is the perfect way to complete our family.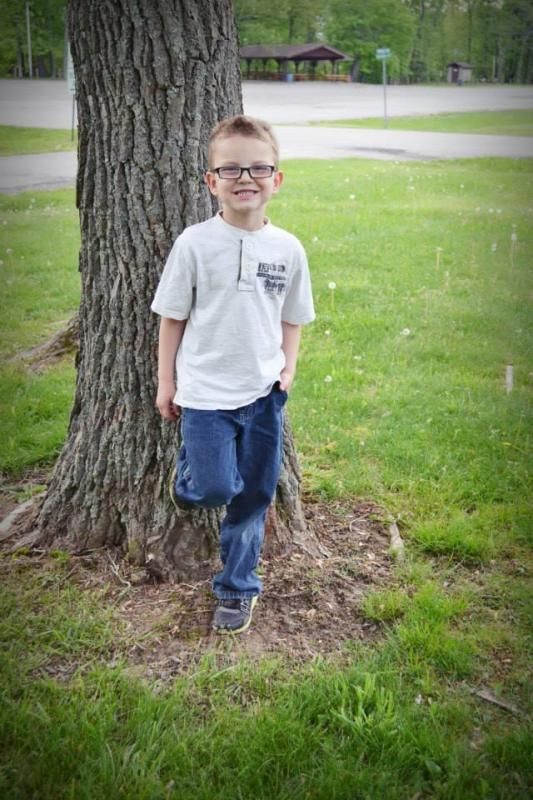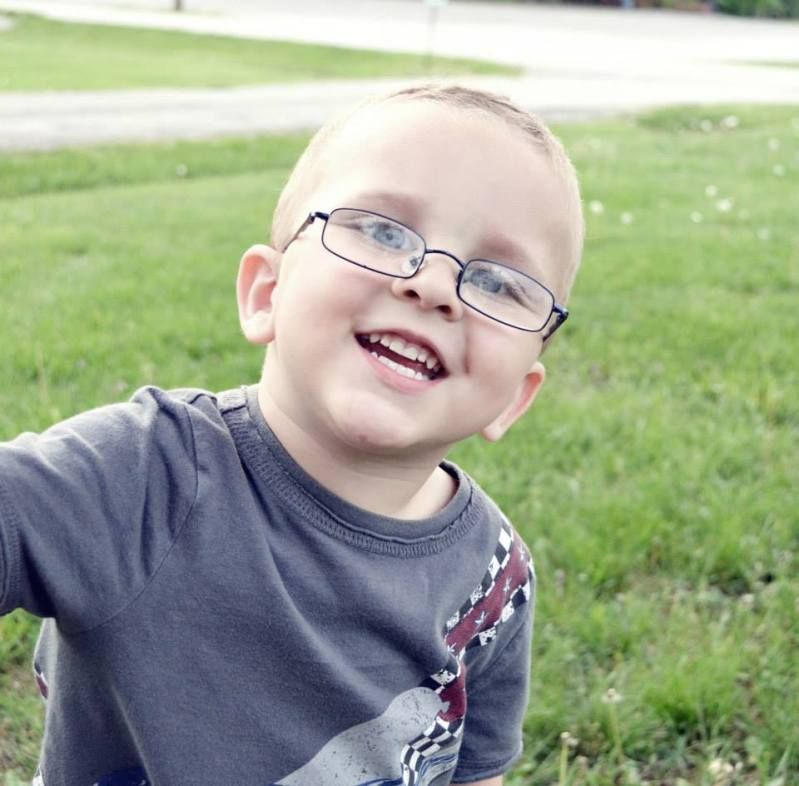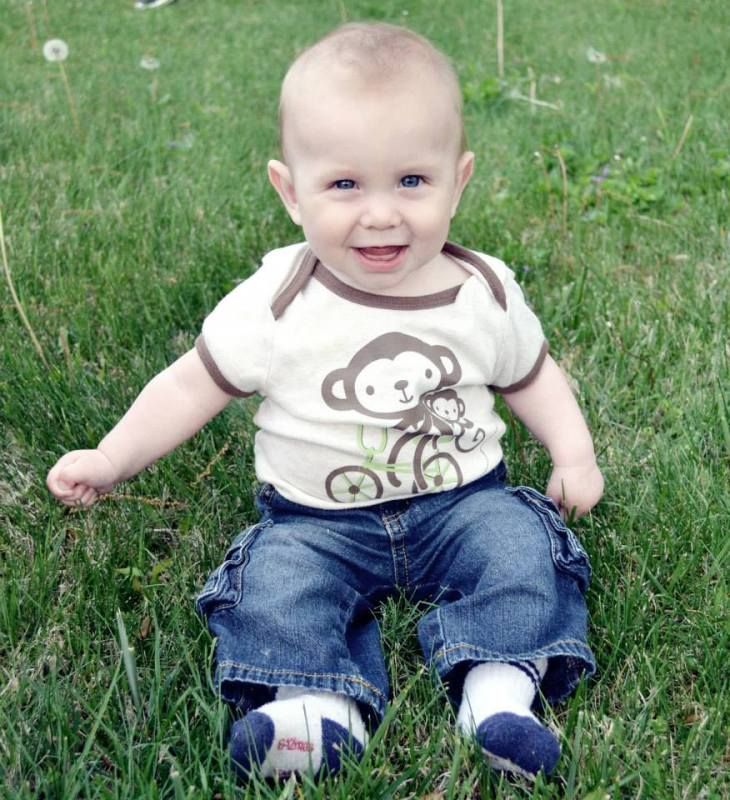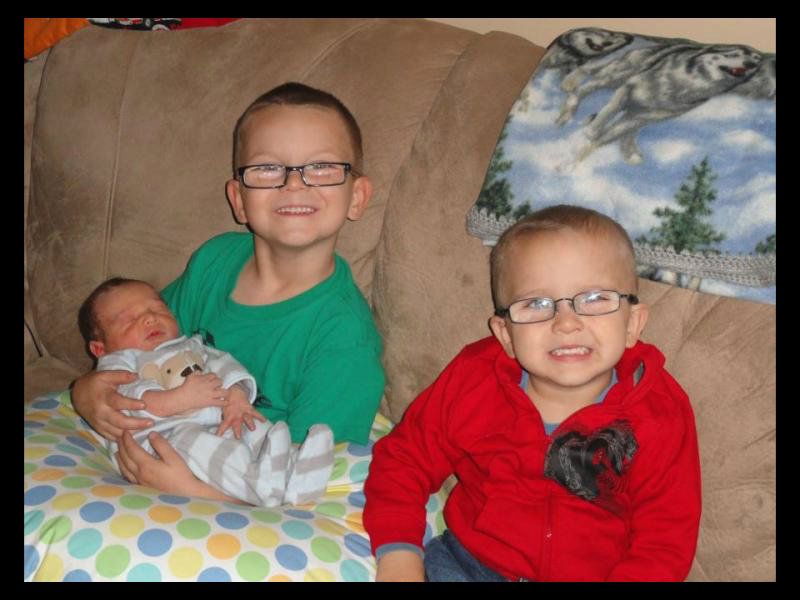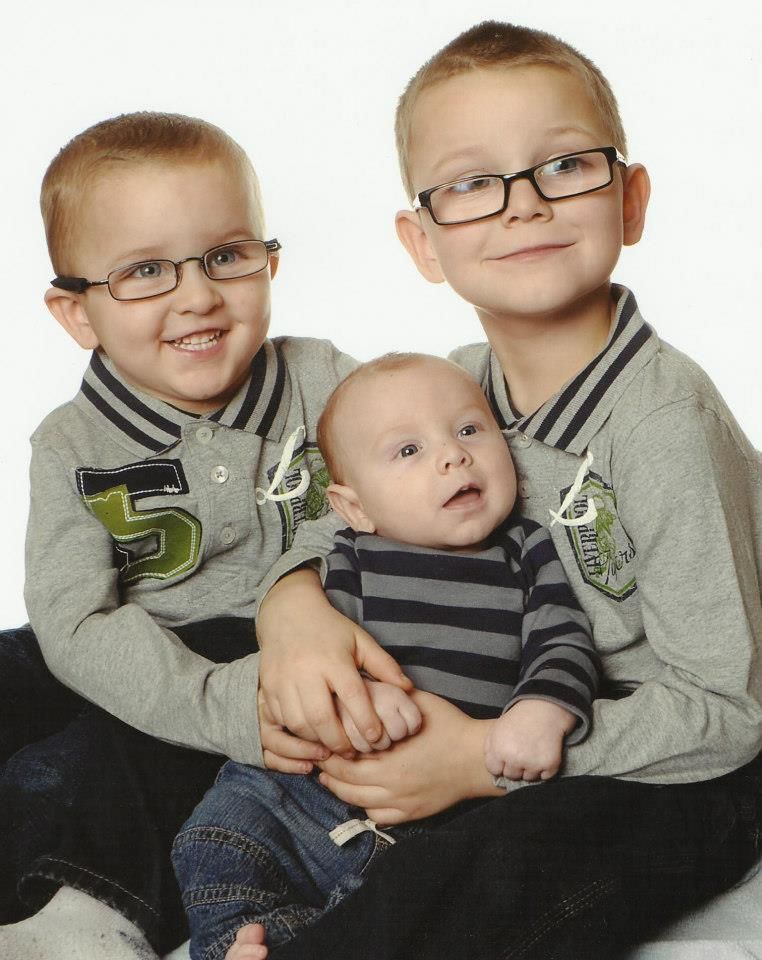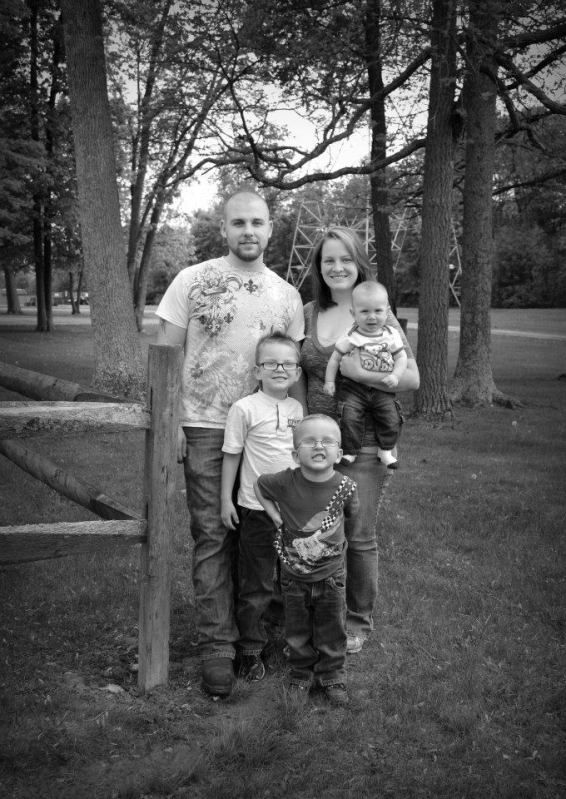 Exactly, which is why I freaked when at my first gender US they said it was a girl! I was like WHAT?! But later they said boy. My husband loves my boys, he is a great step father to them. But I know he wanted his own little dirtbiker. I wasn't sure what to do with a girl since if she turned out girly I am screwed.
Yeah people who really know us don't say anything, just the people on here. But everyone is different and I am not one to go out of my way to please someone with my parenting.
IKR?! I get a lot of omg you let your kids do that more then anything. For us it is normal and what we do, so sure why not. Kids always want to do what they are used to and their parents want to do. ;)
I would do that too. Good luck!!!! :D
I still wish I could reverse it...sometimes. I am pretty focused on losing my weight though and toning up so I don't think about it as much now. So, if my tubes decide to fail..they better wait lol. But then again...I think 2 girls is enough! lol
Its okay...it seems we only produce girls! I am sure if I hadn't tied my tubes and I were to have gotten pregnant again (I guarantee had I not..I would be pregnant by now LOL) that it would be another girl. I wouldn't even bother picking out a boy name. As much as I would love a son...:(
I'm sorry!!!! Maybe you will have a girl to mellow it all out? :D
I told mine the same! Annelise has turned from my sweet little chubster...to this sassy little thing. I am afraid to see what the full blown terrible 2's are gonna be like!
I did that once a long time ago! I have so many emails...lol. I get bored and create new ones and now I really don't even use email! Your avi is gorgeous! I am sad that our littlest babies will be 2 SOON!
I see you are a newb again! :P Where zee heck is your due date? Best get on that :)