About Me
Im not sure how I should start this off.
Hi there--Im Skylar. I'm and average girl. I'm kinda shy and I really never know what all to do. I try to talk to someone and get nervous and it always comes out making me look stupid. I don't like meeting new people. I don't have any friends. Can't trust a female (IMO) I like to stay away from drama and just "DO ME".
I have a precious baby boy! His name is Jonathan David JR. ,but we call him JonDavid.
He is my world. He has changed me so much! I would give up my heart for him!! I never realized I wasn't anyone til the second I layed my eyes on him. I then realized all I was meant to do was be a good mother. I HATE being called a teen mom. I use to think it sount cool cause the show but I came to my senses and thats not cool at all.. There is no such thing as a teen mom or a adult mom. A mother is a mother! 16 or 26. God has gave me the best gift I could EVER ask for!! Sometimes it gets so frustrating and I get stressed out and depressed,but according to everyone else I have so much patients. I always feel like im doing everything wrong. I sometimes feel like my son hates me,but I know thats just the negative getting to me. Well I'll get to my short birth story!(:
JonDavid was 8 pounds 5 ounces and 20 inches when he was born! (Just 1oz. bigger then I was). He came out with jet black hair. Deep blue eyes and so ALERT!! My labor was painless and so fast!

I have been with his father since November 18,2009. I love him dearly and I am so glad that I met him! It was like love at first site! I hope that one day I can call him my husband but were not rushing that way! (but it will happen(:)..I think him everyday for giving me my son. And he is a good father . He stook around and he always helps with him..To be honest.he surprised us all. We were both scared when we found out but just the next day we was so happy!! Sometimes accidents can bring you the worlds best.

I feel like im messing something? Well,if you have anything you want to ask or you just want to talk you can PM me. Bye.Bye.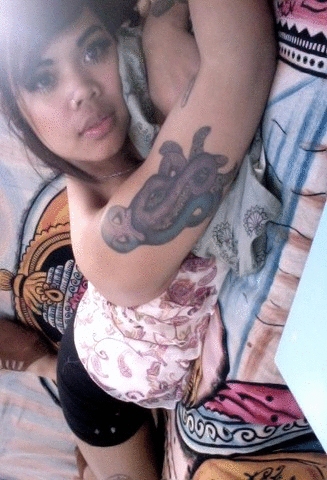 KNZ.
I have 3 kids and live in Washington
September 1

haha she is my little nut! little girls are fun! such a different experience than my first :P
I wish I could get a new doctor. Me & my mom called seriously all the doctors around here until we finally gave up and just decided to go to the womens center. I guess that's where everyone goes around here. I swear I see someone I know in the waiting room every time I go haha. My SO isn't too fond of Kyler so we'll probably go with Tyler. I know what you mean, every time I hear of a guy named Skylar I just feel so bad because that's strictly a female name haha. Jondavid is soo cute! I wish I could come up with something unique like that but my SO doesn't like any name I come up with.
Awe thanks :) Boys just seem so much easier. I even told my SO that if we had a girl, he'd go broke. haha. At least with a boy he can share his video games and stuff. My SO's name is Tyler and he wants the baby to be named after him. I like the name Tyler but I think Kyler is so much cuter. My dad called me the other day to tell me that he thinks Kyler is a girls name haha. He was like, "I need to know if you're serious about this name or not so I can take the time to get used to it." My doctor s***s. I don't even really know who my doctor is. I've never seen the same person twice when I go in for my appointments, they always send in someone different. :? My next appointment will be my 20 week appointment and they haven't even actually told me that I'm getting an ultrasound so I'm gonna call within the next few weeks and tell them that I NEED an ultrasound at my next appointment and make sure it's all scheduled. The last time I went in for an appointment they didn't even had me scheduled even though I had the little card with the appointment date and time on it.
I know, it seems like everyone has had a bajillion ultrasounds by the time they're 20 weeks but I haven't even gotten one :( & Some people on here have already called my baby a him haha. Me & My SO call the baby a him and so does my grandma. If it turns out to be a girl I'm gonna be a little confused haha.
Nope, I haven't even had my first ultrasound done yet & I'm 17 weeks pregnant :( I can't wait to find out what were having, I think it's a boy. & I know! It seems like I've been pregnant forever. I just want the baby already haha.
That's awesome! :) & Thanks! I'm so excited. I just want the little one here already :)
August 19

Hmm... I get told Michelle Tratenburg Alot ! Ive gotten told i favor Megan Fox quite a few times. Although i dont believe it , shes too hot lol. Ive gotten Miley Cyrus like 2 or 3 times. & I get told Tara Ried when im blonde, although i cant remember if i even pictures of me blonde posted on here.
DN⚓JB
I have 2 kids and live in Connecticut
August 11

Have you looked into making your own baby food?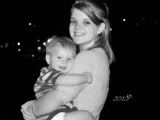 June 20

Awhh. Sheds about to be a big girl!! Lol. Is she walking or anything?(:
Meℓony ♥
I have 1 child and live in Huntsville, AL, United States
June 20

haha thank you :) she's 11 months. Her birthday is July 11th.
Meℓony ♥
I have 1 child and live in Huntsville, AL, United States
June 19

thank you :)