Ayannah's Mommy!
6 Posts | Joined BG: Apr 29, 2012
Last Visit: 3 years ago
Age

22



Gender

Female



Status

In a Relationship



Location

Ontario



I'm excited to meet my little girl, i'm quite the impatient person so all this waiting is driving me crazy !
Im an open person, if you say something rude, or think your just allowed to be a b*tch, i'll be one right back. I'm nice if your nice
PT me, ask questions, dont be afraid to talk, i wont bite unless you bite first.
About You
Name?: Shiniqua
Age?: 19
Height?: 178cm
Pre-pregnancy weight?: 120 lbs
About The Father
Name?: Kyle-James
Age?: 21
Height?: 180cm
Are you still together?: Yes <3
About Your Pregnancy
Is this your first pregnancy?: Yes
When did you find out you were pregnant?: March 1st
Was it planned?: Nope
What was your first reaction?: Shock, in a good way
Who was with you when you found out?: Kyle and his mom
Who was the first person you told?: Best Friend
How did your parents react?:Upset/ Excited / Happy
How far along are you?: 35 weeks!
what was your first symptom?: Dreded morning sickness
What is your due date?:October 22nd 2012
Do you know the sex of the baby? Yupperz!
If so, what is it?: Baby girl
Have you picked out names?: Yes
If so, what are they?: Girl- Ayannah Margaret Elise Tobias-Ross
How much weight have you gained?:since the beggining i have gained 37 lbs
Do you have stretch marks?: No but im starting to get tiny ones.
Have you felt the baby move?: all the time now!
Have you heard the heartbeat?: Yes!
About the birth
Will you keep the baby? Yes
Home or hospital birth?: Hospital
Natural or medicated birth?: Natural if i can
Who will be in the delivery room with you?: Kyle & My Mother
Will you breastfeed?: Yeah. for as long as my baby will take my boobie!
Do you think you'll need a c-section?: I hope not.
Will you cry when you hold the baby for the first time? Yes, i will bawl me eyes out!
What's the first thing you might say to him/her?: I love you. my beautiful baby girl!
Would you let someone videotape the birth?: I dont plan on it
Are you excited about the birth, or scared?: Super excited and scared, but our bodies are made for this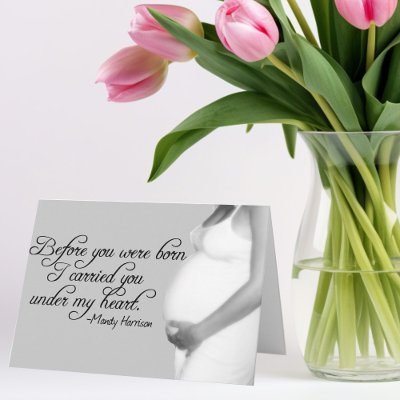 Other Random Questions:
Where was your baby conceived? Bedroom...
What race(s) will your baby be? ..Alot
Do you have stretch marks yet?: starting to get some tiny ones
What was your first symptom?: Puking everything up
Will your baby have godparents?: i dont know .. not really religious
Who will the god Mommy be?:
What is the baby's room theme?: baby animals and flowers
What was the first thing you bought for the baby?: cute tigger outfit
If you already have kids, how do you think they will adjust to the new baby?: This is my first
BFing or formula?: Breastfeeding
What is your favorite pregnancy book?:im not reading books, im doing it the old fasion way by natural instinct
What do you look forward to doing again once you are no longer pregnant?: not walking(Waddling) like a pregnant woman
What physical features do you hope the baby will get from daddy?: Eyes, and Smile
what physical features do you hope the baby will get from you?: Cheekbones, and Lips
Is he ready to be a daddy?: hes working on it and he is really excited
Are you ready to be a mommy?: im super readdy!
1st Trimester
1-4 weeks = 1 month - Complete!
5-8 weeks = 2 months - Complete!
9-13 weeks = 3 months - COMPLETE
2nd Trimester
14-17 weeks = 4 months - Complete !
18-21 weeks = 5 months - complete
22-26 weeks = 6 months - Complete!
3rd Trimester
27-30 weeks = 7 months - Complete
31-35 weeks = 8 months - Complete!
36-40 weeks = 9 months -