About Me
ॐ ❀ ✿ ☮ ☯ ☾ ♊ ॐ ॐ ❀ ✿ ☮ ☯ ☾ ♊ ॐ ॐ ❀ ✿ ☮ ☯ ☾ ♊ ॐ
My name is Peach.
I am a new mother to
my AMAZING son
Cedar Alexander.
He was born on my
birthday, July 1, 2012.
I will update this later,
I need to do some major
designing. I'll do it
when Im not lazy. 8)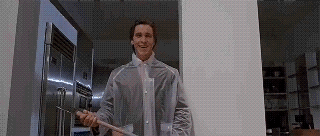 June 28

It's okay! Thank you haha, made my day.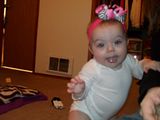 June 13

I love your icon thing. Lmao its funny as hell.
June 10

Nice to meet you as well! Congrats on your little boy, they're lots of fun :) I like the names your between, Cedar is cute :)
June 10

Awe, I didn't even know I was featured! :D But yes, I'm Sarah!
Thanks :) They're my world. The labor is pretty intense..I won't lie. But the epidural is heaven on earth. I just got unlucky with my son and it didn't take. Make sure to have them come check it if it's not helping you any. They never bothered to see what was wrong with mine. So I ended up delivering him naturally. It wasn't THAT bad but it still hurt.
Sometimes. But I've heard of women having nearly flat bellies after their babies were born. You will lost half the weight after birth if you haven't gained an ungodly amount.
If it makes you feel any better, I lost all of my weight minus 7 lbs within 3 weeks of having my first child. There's pics in my pregnancy album I believe.
Still trying to shed my pregnancy weight....it's been 5 months already lol.
I don't normally PT people but you seem pretty cool :) Hope the pregnancy is going good.