About Me
I'm Claire:) I'm almost 19 years old and expecting my first child next winter!
During the year, I'm a full time college student (just finished my sophomore year)
Over the summer,I work full time. I'm a busy girl but having a baby early won't stop me from having the career and family of my dreams (even if it happens unconventionally)
But things are pretty complicated.
Get to know me, I love meeting new people! And I'd love people to share this with:)
Baby I've got dreams for you:)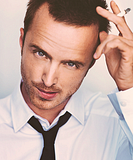 Pinkman
I have 1 child and live in Melbourne, VC, Australia
June 20

Congrats on the pregnancy!
June 18

I love the water color picture on your about me! It's really cute. Congrats on your pregnancy, I hope all goes well, and good luck :D