~.~
I live in Bridgetown, Barbados
November 4

Love ya!!! <3
September 8

OMG my baby girl is getting so big. How are you lady we miss you on MB. HOw is everything with you and the family?

JuLiie
I have 1 child and live in New Jersey
August 10

I can't believe how big gianna got holy cow. Daemian is offically two today! I miss you, how have you been?
~.~
I live in Bridgetown, Barbados
August 7

Sophie is a fantastic name I agree. Awww I like Sophia too. I'm very excited but nervous. I don't know how to raise a girl lol. I can't believe Gianna is going to be 2 soon! Wow. Time sure is flying. How are you doing? How's your fam?
August 7

I'm so excited, just found out I will be induced next Thursday the 13th. We are so ready to meet this little guy!
July 29

Hey mama! I am, I can't freaking wait, I'm being induced next week!! How are you girls doing?
Samma[GDS]
I have 2 kids and live in Willis, Texas
May 26

Thanks girl! How have you guys been? I haven't talked to you in FOREVER!!
March 30

I think you're smart waiting. I wanted to have Sophie and her sibling close in age but not this close, I could definitely have waited another 6 months or so. I actually went off the pill expecting to get pregnant about now and I literally got pregnant the week after I went off the pill, it's crazy! It amazes me that our girls will be 2 soon too, I can't believe how fast time has flown by!!!
March 30

Gianna is so beautiful, she looks just like you! Hope you girls are doing fantastic, it's been forever since I talked with you.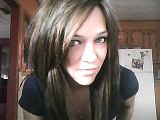 March 10

aww, lam loves it A LOT too! He dances when it's on and gets really excited when the theme song plays! So I guess I don't really <i>hate </i>it! Haha, I just can't stand DJ Lance!!!! *gag* He drives me CRAZY!!!! Other then that, it's kinda cute! lol I can not believe they are going on TWO!!!! I really can't! Yes, I'm super excited to be having a girl this time around! What about you? Will Gianna be a big sis anytime soon(ish)? lol Take care mama!! &lt;3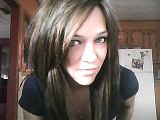 March 10

Omg look at Gianna!!! She is beautiful and SO big!!! Wow, crazy! Yeah, HUGE yo gaba gaba fan! Hahah I can't stand the show, but my son seems to love it! Yes, I am pregnant again. Due may 27th!! :D How are things going??
spedula
I have 1 child and live in denver, CO, United States
March 9

hey! how are you guys/!?!?!? i want to see some updated pics of her. i go to your myspace from time to time :D she's so friggin pretty. i really hope all that can be well IS well in your world :D