Lacyyy
71 Posts | Joined BG: Jul 17, 2012
Last Visit: 1 year ago
Age

22



Gender

Female



Status

In a Relationship



Location

Florida



Interest

My baby!



My name is
Lacy
, Im 20 years old, im engaged to my best friend, my everythinq;
Rene
!Were expecting our first child on December 20th, 2012. Its a
BOY!
We have decided to name him
Damian Rene
<3 Ive never been
so excited
about anything in my entire life than meeting my beautiful baby boy! Pregnancy is
VERY
difficult, but its all worth it!
Ultrasounds
and
tummy kicks
are now the highlights of my life :) Im a very outgoing and fun person. I have my
moments
, but im PREGNANT! Long story short, this is the greatest blessing i've ever had, and I could not be more grateful to be a
first time mommy
<3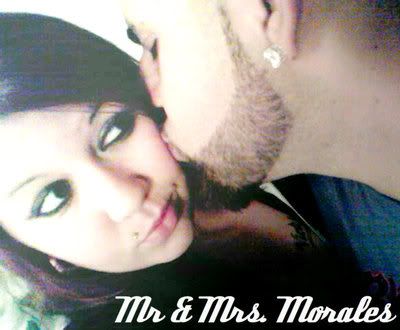 1. How many months along are you in your pregnancy?
5!
2. What was your first reaction when you found out?
happy, nervous!
3. Were you scared? If so, of what?
yes! its my first baby, not planned..
4. Was it hard for you to tell others, or was it easy?
It depended on who, it was kinda of awkward for me to just say hey im pregnant.
Family on thee other hand, VERY Hard.
5. Do you fear birth?
HELL YESSS!
6. Are you having a c-section, or vaginal birth?
Va-JJ
7. When is your due date?
December 20th, 2012
8. One thing that stresses you most about being pregnant?
Changes to my body, sleeping positions
9. Do you know if the baby will be a boy or girl yet?
BOY!
10. What name are you planning on giving your child?
Damian Rene Morales
11. Tell me all of the names you considered for your baby?
Jaciel, Adriel, Oliver,Edgar, Theodore, Eric, Antonio
12. Can you feel your baby kicking now?
yes, i love it.
13. Worst thing about being pregnant?
changes to my body, sleep deprivation, heart burn, and mostly worrying.
im paranoid about every little thing lol
14. Best thing about being pregnant?
making my little boy !
15. Do you get morning sickness?
not anymore
16. Do you cry a lot?
ohh yea, and b***h a lot.
17. Have you peed yourself yet!?
nahhhh
18. Do you know anyone who is pregnant right now, besides you?
yess
19. First person you told you were pregnant, besides the one who got you pregnant?
my aunt, i needed someone to make sure i wasnt crazy reading that test!
20. How was your boyfriends/husbands reaction to the news?
He was the happiest man alive
21. Do you have a nursery set up yet?
no :/
22. What is the nursery theme?
well the theme of all of his things is monkey/safari
23. Tell me all of the things you have bought for the baby:
clothes, clothes, clothes, shoes, clothes, bibs, bassinet, mittens, blankets
diapers.
24. Have you had your baby shower yet?
NO, October
25. Best thing you got at the baby shower/or thing you hope to get at the baby shower:
pack n play
26. Who is planning your baby shower or who planned it?
My aunt, best friend, and family friend
27. Are you nervous for the birth?
just the pain, and maybe some embarrasment, i dont want to S*** everywhere, lmao
but forreal!
28. Do you think you will be embarrassed if your water breaks in public?
Ill probably be lauhing the hardest.
29. Did you know that vaginal birth hurts for just as long as a c-section birth, after the baby is born?
shit, no
30. Will you be able to have natural birth, with no drugs?
im not sure. this is my first baby, but im really going to try. i think drugs
are dangerous for both the baby and me. I really want to go all natural
<3