Nicole&&Baby
20 Posts | Joined BG: Jul 26, 2012
Last Visit: 4 years ago
Age

23



Gender

Unspecified



Status

Not Saying



Location

Japan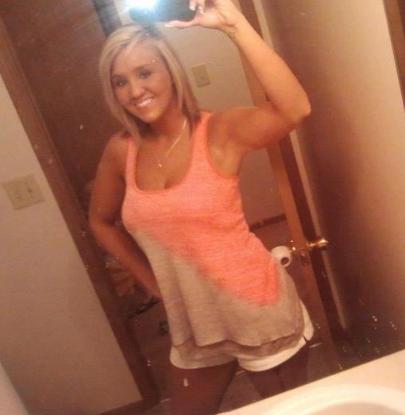 Hello lovies, I'm Nicole. I'm 19. I'm a front desk clerk at a gas station. I'm the youngest the 2 children my parents produced. I want to be a vet tech. I think I'm a princess. I'm obsessed with glitter. And oh, yeah, I'm pregnant! lol! It's my first baby. He/She is expected to be here Feb. 16th 2013. Even though I'm scared, I'm still super excited! The father and I are currently not together. We still talk, but it's not looking very promising. My family is a great support system. I don't know what I'd do without them.
1st Trimester
♥
1-4 Weeks [1 Month] -
Completed
♥
5-8 Weeks [2 Months] -
Completed
♥
9-13 Weeks [3 Months] -
Baking!
2nd Trimester
♥
14-17 Weeks [4 Months] -
18-21 Weeks [5 Months] -
22-26 Weeks [6 Months] -
3rd Trimester
♥
27-30 Weeks [7 Months] -
31-35 Weeks [8 Months] -
36-40 Weeks [9 Months] -