About Me
Im having a baby boy. His name is going to be Jeremy Jay :) im going to be a first-time parent, but thankfully im not alone. I have my fiance (baby's dad), family, and friends by my side the whole way. And i thank each and everyone of them. If u wanna know anything else, just ask:)
Jeremy's first ultrasound. 6 months and 4 days. He weighed 1 lb. 3 ozs.
http://i1175.photobucket.com/albums/r630/JeremysMommy2012/9ed43b03.jpg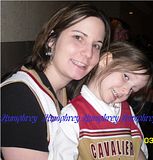 March 26

You live less than an hour away from me. My husbands grandparents live in my Gilead actually. Technically they live between gallon and there in a gated community. Just nice to see someone close.