About Me
Life is what make it! For me I want to successful business woman/markerting! Also hairdresser too.


I went to beauty school hit me here and i do house calls for all my homegirls!l and I work for Primerica we help families with finaces and get them outta debt! yeah for that!
October 31

I'm expecting a boy. Thanks for asking!!. Lately getting heart burn so I have to be chossey what I eat. Yesterday had leg cramp in both legs different times of the night., so I'm eating more banana for potassium since what midwife said I'm lacking and causes it. Hope to hear from you again soon if like you can add me on facebook under diva170@hotmail.com just remind its from baby gaga.:D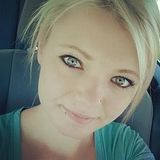 September 9

Congrats on Baby and being a Newly Wed! It's neat finding people with the same due date because we're going through virtually some of the exact same things:) Are you having a baby girl or boy?