October 8

WE HAVE THE SAME DUE DATE AND WE ARE BOTH HAVING A BOY :) HOW EXCITING :P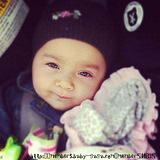 August 10

I go for my gender sono the end of this month I can't wait! Btw I hope u have a happy and healthy 9 months!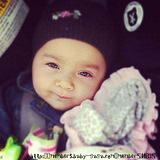 August 9

Yay for february babies we are due the same day! :) my name is jessica feel free to pt me!
July 16

Hey how are you? Weren't you and I pregnant around the same time? I was due Jan 10th 08...but I had my daughter in December.
December 12

Trust me P. Break fans are hard to come by. I could go on and on for days about the show. Nobody else seems to get it! Now I'm all excited.
December 11

I am IN LOVE with Prison Break. Since the first episode! I only have Season One on DVD right now but I'm dying to get season two. And I can't wait for it to come back on TV in the new year! It's gone so far that if I had a boy, his name would be Lincoln James so I could call him LJ! I'm obsessed! And I've never met another fan!
December 15

i think the best thing to do is tell them. they should understand where u coming from. and if you christian/catholic then isn't abortion a sin?
December 15

things happen for a reason and if ur not planning to get married soon don't worry a baby is a blessing of love between a couple
December 14

Sweety, I don't know you, but God works in wonders! You have to stop and think! WHAT WOULD JESUS DO? You need to pray, and ask God to help you. YOU know deep down in your heart that having an abortion is Wrong! Stop worrying about what your parents are going to think. Leave that to God to work out, what ever you can't handle give it to HIM! Ask the Lord for, wisdom, nolidge and understanding, for both you and your parents. Remember, babys are a blessing from God. Only He knows what we can handle, and He NEVER gives us more then we can handle. So you have to pray, no one on here, including myself can make things better for you, BUT GOD CAN! Seek HIM FIRST, and all things shall be added onto you! By the way, if your parents are religious like you say, then they should know the word of GOD! They too have to just trust God, and be there for you when you need them, like parents should do. So that blessing you have from God, YOU NEED TO KEEP and Thank HIM for that baby. Remember that baby is alive in YOU! Don't take that away! Love and Blessings Carmen O c_olavarria@comcast.net
December 14

oops im talkina bout ur parents, not ur bfs parents, i mis read lol
December 14

wow, im almost in the same position as you. im 18 going to be 19 and i live with my bf and his parents, and i just found out i was preggy as well. but its such a wonderful thing, and even if they dont beleive that its right...they arent gunna want u to get an abortion.....my bfs parents didnt, and they arent really religious like your bfs parents are....so im sure, if they are a lil heated, they will get over it soon...bc your going to be bringing a child into the world, and thats never a bad thing, they will help you thru out the whole thing, my bfs parents are....i was soooooo scared to tell them, but they are doing everything they can and im so grateful. GOOD LUCK and god bless Jp
2happy
I have 50 kids and live in North Carolina
December 14

I've known people who have been in your place and it is hard to decide what to do. However you live your life for you. It is important to think of the ones you love, but the choice is yours. Remember that what you decide will effect you in the long run. If you choose not to follow threw, you won't easly forget or forgive your self. It's a long process. You have to do what works best for you, however keep in mind you make up your own mind. Don't let other people, even your parents, infulence what you might do, look deep inside and see what you can live with. I wish you luck and hope you make the choice that you can live with. You are not alone though, others have been in the same place.