About Me
Hello! My name is Caiti. I have a crazy life story, but it couldnt be more perfect than it is right now. I found the perfect man for me, and I love our BIG family.
1/23/09-Mackie was born 1:42am
9/30/10-Macey was born 4:11pm
08/17/13- Landen Zachary born 11:54am
May 21

Due Date Buddies :D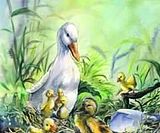 My2KidsMom
I have 1 child and live in Concord, California
April 12

I loved my natural birth with my son! I felt so much more of a connection with him. Congrat's on the boy too!
April 9

Hey thanks!!! Not too far behind ya!!! ;)