Bbbecca_
19 Posts | Joined BG: Oct 16, 2012
Last Visit: 10 months ago
Age

26



Gender

Female



Status

Married



Location

Olympia, Washington



Interest

God. Family. Photography. Art. Guitar. Teaching. Learning.



Hi. (: I'm 25. Married to my HS sweetheart for 6 years now and together for 11 years. We have a crazy, adorable daughter [5.1.13]. Attachment Parenting. Extended Breastfeeding (going on 22+ months). Babywearing. Co-Sleeping (...still). Believer in Jesus Christ. I have a BA in Liberal Studies, am currently taking graduate classes in education, and plan to be an elementary teacher someday. Currently live in Washington, but will always be a California girl at heart.

Trusting in God through this whole experience.
Job 1:21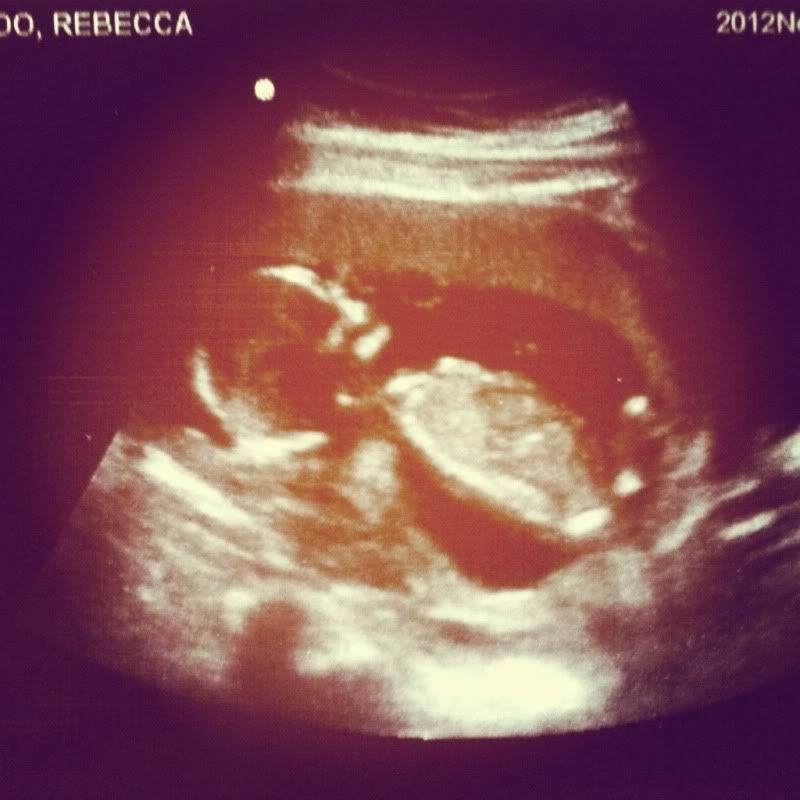 ABOUT THE MOMMY
Name: Becca
Age: 23
Is this the first child?: Technically, no...I have one angel baby. <3

ABOUT THE DADDY
Name: Juan
Age: 24
Is this the first child?:
Are you two together?: Yes (:
FINDING OUT
What day did you find out you were pregnant? August 27, 2012
How did you find out?: First appointment with the infertility doctor! They did an ultrasound to check all my lady parts and said I was pregnant! (:
How did you feel when you found out?: Scared because I didn't want to have another miscarriage. But happy, too! (: I've been waiting for this for over 2 1/2 years!
Who was with you?: Hubs
How did the daddy react?: He was in disbelief...but excited!
TELLING THE PARENTS
How did your parents react?: My mom cried and said she's been praying for this to happen. (& my dad's in Heaven)
How did his parents react?: Happy/cried
How often do they call to check on you? ehh, every other week.

ABOUT THE PREGNANCY
When is your due date?: April 28, 2013
How far along are you right now?: 18 weeks, 3 days
Have you had an ultra sound?: Yes. 1) 5 weeks at infertility clinic, 2) 7 weeks to confirm its viability, 3) 13 weeks in ER, 4) 14 weeks in ER after a very scary bleed.
And our anatomy scan is in a week!
Have you heard the heartbeat?: Every appointment...and once a week with a home doppler.
SEX OF THE BABY
What do you want. Boy or Girl?: Leaning more towards girl...but honestly I've waiting too long for this to be picky! Haha.
Do you know what you are having now?: Finding out Christmas Day.
Are you happy with what you are having?: I will be (:
ABOUT THE BIRTH
Who is going to be with you?: Hubs
Are you going to video tape it?: ehhh..
Natural or medicated? Going to do my best for a natural birth!
Do you think you will have a c-section?: Praying not to have one
Do you think you will cry when you first hold your baby?: Duh!!!
Do you know what you will say to the baby when you first hold it?: You're beautiful!
Are you scared about the labor?: not really

NAMES
Do you have a name picked out?: Yes! Layla Marie for girl. Leo _?_ for boy.
Is your baby going to be named after anyone?: Middle name is my mother's and my middle name.
Did the daddy help pick the name?: Kind of.
OTHER RANDOM QUESTIONS
Where was your baby concieved?: A Vancouver, BC hotel room on a random trip to Canada. Haha.
Have you felt the baby move?: Little flutters!
What was your first symptom?: Sore breasts, fatigue
Will you have godparents?: ehh..
Who will be the god mommy?:
Who will be the god daddy?:
What is the babys room theme?: Not sure yet.
Are you ready to be a mommy?: I think so.
What do you think the baby will be a "daddys girl/boy" or a "mommys girl/boy"?: Not sure...