sutzka
2 Posts | Joined BG: Oct 18, 2012
Last Visit: 3 years ago
Age

27



Gender

Female



Status

Single



Work

Good Sam



Location

Minnesota




I am a single mother raising my two sons and baby on the way :) Yes my life is hard at times. But my choice to have my kids has changed my life. So before you go off judging me and my beautiful family. Take a look!!!!

\
Prestyn wasa easy pregnancy. I gained close to 100 lbs with this lil man. I had a c-section with Prestyn because his heartrate was going down. I was also in unbearable pain. After c-section I found out I lost alot of blood and had to have a blood transfusin. However Prestyn was a healthy 8lbs 1oz baby !!! :) Pretzel!

Prestyn started rolling over at 4 months. He started mashed potatoes and cereal ar 4 months too. Prestyn was up and walking around 9 months. And when he walked he ran lol. He said "daddy" when he was 14 months old.

graphics & comments
|
family Graphics
|
Prestyn at 2 yrs old really loved to test he boundaries. Tantrums were very bad at times but the best advice I can give parents is walk away. It is very hard however the best decision you will ever make. Anyways Prestyn learned that being nice animals and they will be nice too you. He also has learned the concept of brushing his own teeth we still have a little work to do but he's got it.

Ryder was another easy pregnancy. He loved to chase my fingers when I would put them on my belly. I had a scheduled c section again. This time I knew what to expect when it came to pain and the recovery. Ryder was born healthy at 7 lbs 8 oz. Peanut!

I adore this picture. You had to be there tosee Prestyn that day. He was finally a "Big Brother". I tell youthat smile will never be forgottenand the words "is he mine, mommy" :)
graphics & comments
|
family Graphics
|
I breastfed Ryder continuously until he was 4 months old then I got a job and couldn't keep up with pumping.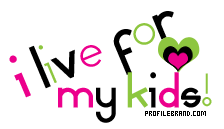 piZap.com fun and easy photo editing