About Me
Old Profile : http://members.baby-gaga.com/member1372913
As You Know I'm Jessica "Jei" , Call Me Jei ;
Old Enough To Know Better Too Young To Care , ..
Single Mother To A Little BOY & I Take Care Of Mine Know Matter What ..
What About You ? Love Me Or Hate Me Idgafffffff :twisted:
* Rashad Amir Jackson [10.24.12] ♥ 6lbs. 8oz. 19 Inches Long .
November 24

Your lo is so cute :)
November 23

Thanks for the PT.
November 22

thanks for the PT, im jordynn!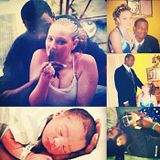 November 20

That's pretty ridiculous!!! What's his excuse? The boys are good! Mann is 32lbs 3'3in tall, Little is 20lbs 3oz and 30.5ish in long. Little started crawling at 6 months and got 2 teeth on Halloween. He's working on cruising now lol. I'm good, just going tried school.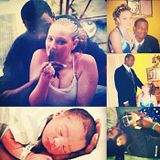 November 20

Omg how adorable is Rashad!!! I've been wondering how you've been!! You and BD broke up?