About Me
Hi ladies, my name is
Adriana
I am engaged to the most wonderful man and we are expecting our 2nd daughter May 2013. I couldn't be anymore excited, her sister Mya (3 years old) is going to love her!
Miss Mya Isabella<3
2
0 WEEKS
26 WEEKS
I'd LOVE to meet new people, rude people are highly UNWANTED. Feel free to PT me! I don't bite :P
June 2

Hi there! Came across ur profile. Congrats on thr new babygirl. Beautiful fam! Ur so pretty.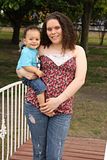 April 8

Your daughter is so cute , congrats on baby #2 How are you ?
March 4

Congrats with baby #2! How do you feeling now?:D
February 20

Hi I'm new to this. Is there any way you can help me to tell me how to make my page nice like yours. I've tried it but tells me I have to click a spot to add tickers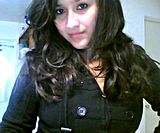 Mama J♡
I have 3 kids and live in Arizona
February 5

Your daughter is beautiful Congrats on baby #2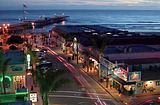 December 13

Since I was lurking at your page I figured Id say Hi. Btw your daughter is beautiful && congrats on baby # 2.
December 12

That's weird. Did you enter it into the spot where you put you have 1 child?
D♥'sK
I have 17 kids and live in Keokuk, Iowa
December 12

He's 11 months old :( about to be the big 1! & yours? Btw thank you :)
December 12

Congrats on your pregnancy. :) When are you due?
D♥'sK
I have 17 kids and live in Keokuk, Iowa
December 12

Your LO are so cute ! just wanted to say :)