Aar & Ky's Mombie! :3
15 Posts | Joined BG: Dec 09, 2012
Last Visit: 3 years ago
Age

27



Gender

Female



Status

Engaged



Work

stay-at-home-Mombie



Location

Tennessee




Kids

17



Due

Aug 02, 2013 (boy)



Well, the name is
"Jade"
, but most everyone calls me "
Mombie
"
(yes, that would be an anagram of 'mom' + 'zombie').
I'm 24 years young, eat cuppycakes for my bday in December.
I am happily taken by a childhood friend of mine (and the father of our current expectant child)
Chris
, est.
January 21st, 2012
. We are by no means perfect, but he completes me in ways that I don't believe anyone else could even begin to, and I think that's what it's all about, someone that fits your puzzle piece, not perfection. (: ♡
I am a mother of a beautiful
3
year old little girl that I call "
Aary
", she became my ruler est.
March 24th, 2009
; not a dull moment since, and I certainly should expect
absolutely nothing less. She's my buddy..
I was very fortunate to be surprised with a confirmed pregnancy,
our
new arrival
should debut on
August 5th, 2013
. Pretty excited to be giving birth in the year that
"no one was supposed to survive", heh. Unsure of the sex, hoping for a boy, but
will love either gender just the same.
I can't wait to meet you "
Baby Webb
"!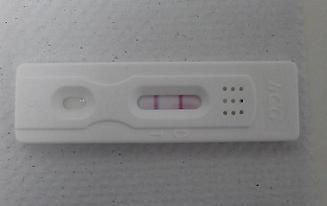 Positive pregnancy test #2
- December 4th, 2012
Yay! I'm gonna be a Mommy again!
February 26th, 2013
- 17 weeks and 1 day, it's a healthy
baby boy
!
1ST TRIMESTER
♡
1-4 weeks = 1 month - Complete..!
5-8 weeks = 2 months - Complete..!
9-13 weeks = 3 months - Complete..!
2ND TRIMESTER
♡
14-17 weeks = 4 months -
It's a Boy!
Complete..!
18-21 weeks =
5 months
- Complete..!
22-26 weeks = 6 months - Complete..!
3RD TRIMESTER
♡
27-30 weeks = 7 months - Complete..!
31-35 weeks = 8 months - Complete..!
36-40 weeks = 9 months - Baking!
:3
..So, what's been going on?
December 4th, 2012
- Went to the health department, tired of wondering what the heck was wrong with me (lack of period), and of course.. positive pregnancy test, I'm going to be a Mommy again! (:
December 5th, 2012
- Nausea begins...
December 9th, 2012
- A trip to the emergency room over severe hyperemisis leads to an early ultrasound confirming a healthy growing, normal, uterine pregnancy. I am clocked at 6wk,3d, so basically all I get to see is my forming yolk sac.
December 17th, 2012
- First official OB appointment, first official early ultrasound, confirms pregnancy is progressing well, I get to see a tiny black area in the picture which is my little baby. Clocked at 7w,3d. Heard the heartbeat for the first time!
January 7th, 2012
- Second OB appointment (Dr. Thibault), heard the heartbeat a second time, 160bpm. 10w today.
January 8th, 2012
- Lab work done, all is well and negative.
February 4, 2013
- OB appointment (Dr. Thibault)
February 4, 2013
- Around midnight I rushed to the emergency room with bright red bleeding, had two ultrasounds, pelvic exam, baby is healthy and fluid levels are fine, but I am bleeding and leaking some amniotic fluid, passed a fairly large sized clot. After 14 hours, I leave Holston Valley Medical Center displeased with my doctor at the time's work, and I go to Indian Path Medical Center in hopes to have my medical records faxed over quicker as to get in with Dr. Pinell. I leave from Indian Path with orders to follow up with Dr. Withrow since Pinell is on vacation.
February 8, 2013
- Fill in appointment (Dr. Withrow) - Ultrasound proves that I have a 3cm tear in my placenta, that will hopefully gradually heal itself, continue bed rest and light activities. Baby is still healthy and is measuring a week and two days ahead in growth.
February 14th, 2013
- OB interview appointment.
February 26th, 2013
- Accidentally misjudged when my scheduled appointment was (2-28-13), went ahead and had my scheduled ultrasound done and saw Dr. Pinell unscheduled. Orders are bed rest, deemed complete disabled (high risk).
Baby is a healthy baby boy!
:D
May 19th, 2013
- (Haven't updated this in a while, my apologies!) Went to the emergency room around midnight, having painful contractions, ugh! Baby is fine, no sign of preterm labor, cervix is high and closed tight. Was given a shot to stop contractions, they wanted to keep me overnight, but I chose to go home so I could put my little girl to bed.
June 3rd, 2013
- Next scheduled OB appointment!
July 8th, 15th, and 22nd 2013
- Last OB appointments! My son is officially 7lbs and 1oz as of July 8th.
July 29th, 2013
- Scheduled C-section date, at 1pm. I'm so excited! :D