About Me
October 2012 UPDATE!
My fabulous boyfriend/my son's father father and I are surprised to be expecting after using the Depo shot for birth control.. (lol) As I had not been having periods, we are not currently aware of the exact date of conception or estimated due date. According to our first prenatal visit and ultrasound.. the baby is approximately 5-6 weeks. Please send lots and lots of sticky dust and prayers, as I am very susceptible to miscarriage! Thank you :)
I am a
b**b NAZI, hat wearing, Anti-Circumcision,
22x
pierced, PRO-Choice,
Co-Sleep friendly
while
breastfeeding,
always smiling :)
Once-A-Week share my bed for "
Snuggle Night
",
Lady
GaGa
loving,
Scion driving, Hyperemesis Survivor,
Spearmint EXTRA chewing, Lip Smackers wearing,
Dual-Pumping while reading a book &
snacking
,
Candids ONLY ninja Photog,
Doc Marten STOMPing,
24/7
Kegels CHAMP,
Living &
Loving
My Life W/Asperger's Syndrome,
Natural/Vaginal birth giving,
No
Music
= No Life,
Nag Champa burning,
Non
-Political,
multiple miscarriage
surviving
,
Blessed to have
two
of the BEST kids I've
ever
met!!!!
.........kind of Mom
****Parentank ME!!!****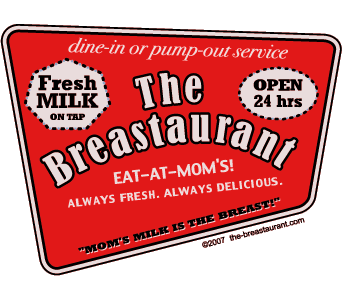 This is how I see it.... None of us would be here right now if it weren't for our ancestors breastfeeding & being breastfed. I'm sorry, but cavemen babies couldn't have survived without the b**b juice, they sure as heck weren't born & immediately started eating nuts & berries... lol. Women were born equipped with the tools, USE THEM IF YOU CAN!
& Men... please keep adoring breasts!!! They are amazing, you know this, we know this... & babies NEED THEM. So whether those b**bs are perky, lumpy, large, old, lactating, cancer survivors, freckled, pierced, saggy, perfect, cosmetically enhanced or uneven... tell them they are beautiful, let them know you appreciate them & what they can do!!!!
Adalyn drank the Mama milk for 18 months & Liam 2 years. I am a proud Mother of two brilliant breastfed children :)
LMP- 11/07/10
Normal #32 day cycle
LP #14
BBs started tingling/aching- 12/05/10
MS started- 12/27
12/06/10 (BFN)
12/08/10 (BFN)
12/10/10 (BFP!)
EDD between Aug 14th-18th 2011
1st Ultrasound 12/29/10 *120hb*
2nd Ultrasound 1/4/11 *147hb*
Baby Beefcake died on or around February 4, 2011. D&C was performed. I'm still bitter. Tried again with next cycle, found out we were expecting again due December 29th 2011. Baby Beefcake #2 pregnancy ended spontaneously June 4th. I give up. Not even sure I will be coming back to this site again. I'm tired of having my happiness and excitement ripped out of my grasp. People keep telling me everything happens for a reason and that something better is in store for me. Yeah, well while you sit there STILL freaking pregnant and in a few weeks will be holding your sweet little bundle... I will be here being a skeptic and waiting for this supposed upcoming better thing in store. I'll be that lady on the block with a million cats. Blah. I have no energy or motivation to even post the details anymore. Nothing but a waste of excitement in the end.