About Me
Hey Mommies!! Im 20 yrs old we found out were pregnant once again after a large amount of m/c.... & we have finally been blessed with an angel from above!!... My princess, Jayleen Mercedes was born on 5/23/08 weighing in 5pds 14 ounces, she was a very small but healthy baby, shes growing fast & beautifully.... I Live In NYC.. so if any mommies out there wanna chat anytime feel free to contact me...
AIM: sugagirly69
Myspace: www.myspace.com/sugagirly69
February 19

Best of luck 2u!! Are u having a girl? U are more than half way there so looking good so far ;-)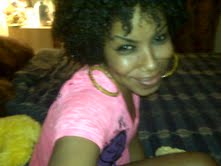 February 9

hey sweetheart how are u feeling? hows the little one?
January 31

Hay- I was just browsing through randow profiles. And I noticed that you were the same age as me. And that you are due 5 days before me. But congrats on the baby. Don't be afraid to hit me up if you need someone to talk to.
January 14

hi how are you i am new here :D
msastar
I live in Brooklyn, New York
November 5

congrats
November 5

thanx:D
November 4

hi hun, congrats on being preggo!! im sorry for all the previous m/c, and i hope this one goes great..im from new yorkto staten island, orginally from brooklyn., so feel free to talk anytime:D
E_Baby
I live in District of Columbia
November 1

May I ask what was the cause of your mc?  I have been through several of those as well .  If you don't feel comfortable with talking about it I understand or, if you want to talk more privately then you can send me a private message or parent tank me.  Hop all is well and Good Luck!!!!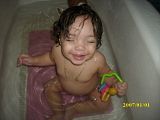 sugagirly69
I have 1 child and live in New York, New York
January 6

wow... great feeling isnt it!! do u feel the baby yet.. cuz at times i do!
January 5

Hi im also 12 weeks with my first. All the new feelings get scary I know! Ill try to find a pen so I can check out your myspace. Id write mine down but its some crazy long list of numbers.