About Me
I'm not really good at writing "about me"s. So I just stole this survey thingy from Hopeful4BabyBelly. Thanks girl!
-The pregnancy survey- June28, 2009
About the mommy.
Name:
April
Age:
29

Is this your first child?:
No, second
About the daddy.
Name:
Eric

Age:
31

Is this his first child?:
No, second
Finding out.
What day did you find out you were pregnant?:
March 26, 2009

How did you feel when you found out?:
Thrilled!

Who was with you?:
My husband and my son
How did the daddy react?:
He made me take another test to make sure. Then he was a little panicky for a while but he came around. Now he's excited.
Telling the grandparents.
How did your parents react?: Thrilled
How did his parents react?: Happy.
How often do they call to check on you?: Once or twice a week.
About the pregnancy.
When is your due date?: December 3,2009
How far along are you right now?: 20 weeks!
Have you had an ultra sound?: Yes
Have you heard the heartbeat?:Yes
Sex of the baby: GIRL!!!
What do you want? Boy or Girl?: Girl
Are you happy with what you are having? Absolutely!! I'm thrilled!!!
About the birth.
Who is going to be with you?:
My husband and my mom.

Are you going to video tape it?:
They don't allow you to video anything "down below"but my mom will be videoing from the side so we'll have a video of when the doctor lifts the baby up and lays it on my belly.
Natural or medicated?: Medicated! Are you crazy?!
Do you think you will have a c-section?: Most likely not unless there are complications.
Do you think you will cry when you first hold your baby?: For sure. I balled like a baby with my son
Do you know what you will say to the baby when you first hold it?: Hey Carly, I'm your mommy. I love you.
Are you scared about the labor?: No. I've got one under my belt so I know what to expect.
Names.
Do you have a name picked out?: Carly Grace
Is your baby going to be named after anyone?: No, we make sure that they have a name of their own.
Did the daddy help pick the name?: Yes

Other random questions.
Where was your baby conceived?: At home
Have you felt the baby move?: Yes. Not often. Usually when I'm in the car.
What was your first symptom?: I was tired and a couple of days late. I wanted to go out that night bu decided I needed to take a test first. Glad I did!
Are you ready to be a mommy?: Yes. I hope I don't get too overwhelmed with 2.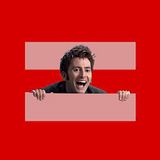 November 25

Leaving your page some love. :D
October 17

My Gamecocks are headed your way today!! I can only hope it will be a well fought match.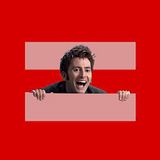 September 24

Hey! Hope your ultrasound went great! Can't wait to see pics. :D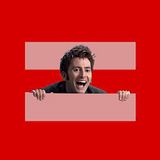 September 20

So happy that you have a computer now. :D Now you can post pics of Luke and Carly. OOOH! Now you can post the pics of her ultrasound. :D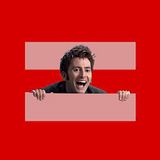 August 16

So Ben and I were taking this kitten we found to the animal shelter and "I loved her first" came on, omg we were both singing and crying. LOL! It was so funny, we started laughing and Ben said "She is not even here yet and we are crying about her getting married!"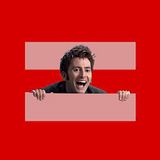 August 16

I told you! LOL! That from ebay. I think there are like 10 things that are from other stores or were given to us, but the rest is Ben. LOL!
LOL! Ben said he is saving to give her money to elope! LOL! Our wedding was nothing but problems! LOL! I am now trying to find some folks to buy our boy clothes so Ms. Olivia can have some pretty dresses! :D Ben already bought her some outfits! LOL!
LOL! We are putting ours in Daddy/Daughter tai quan do classes, that way she can beat the crap out of guys if they try and mess with her.
YAY! We get to go girlie shopping together. :D And when they are older we can take them to get their nails done and such. :D I am so excited!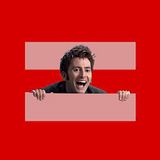 July 26

Hey, no problem rant/vent away. :) He sounds like a weenie! I hate it when people act like they know everything and that whatever their experience with their child was will be the same you will have with yours. :evil: Luke is a smart kid and he can do it. Seriously, your kids come first to you, that's the way it should be, and if they want to be selfish jerks then that's on them. I am sorry he was such an a*s during the brunch, but I am sure it was still nice. BTW, my Nana saw all the clothes and was like "Goodness, this kid already has everything it needs when it comes to clothes! Maybe it will still be a boy tomorrow." LOL! I can't wait, I am having to keep myself busy so I don't get too hyper about it. LOL! I feel like it's Christmas Eve and I am ready to start snooping for presents! I hope Ben's cell will work at the Doctor's office so I can call you when we find out. :D Is it okay to text your phone? Sometimes it will let you do that, but not call anyone. Either way you will know before everyone else! LOL!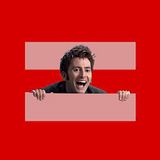 July 25

Hey, how ya doing? :)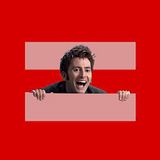 July 22

YAY! LOL! I knew you would, you can't stay away from me! :D j/k. I forgot about your computer being a jerk. LOL! I can't wait for you to see it. :D