About Me
Hello fellow moms and mommy to be's! My name is Barbara
.
My boyfriend Dominic and I welcomed our little boy, Gioacchino Antonio (Gio for short:) )on February 11, 2008 at 10:02pm. He was 8lbs 12oz and 21 1/2 inches of pure perfection! We absolutely adore him and are amazed with everything he does. We are so lucky to be his parents! I couldn't be happier. I am so in love with my family!
02/22/08 ~ 7lbs 8oz, 22 in, head 15in
02/29/08 ~ 8lbs 12oz (back to birth weight!), 22 in
03/14/08 ~ 9lbs 5oz, 23in
04/16/08 ~ 11lbs 2oz, 25in, head 16in
05/02/08 ~ 13lbs
06/16/08 ~ 14lbs 10oz, 27 1/4in, head 17in
08/18/08 ~ 17lbs 5oz, 28in, head 17.75in
11/18/08 ~ 21lbs, 29 3/4 in
What can I say, i'm obsessed!
July 10

Awww Girl!!! I'm back on here bc I'm pregnant again and I remember you so well! Miss you! I hope you get back on the BG radar!
February 12

Happy Belated Birthday Gio!!!!!! Sorry I missed it!! How was it??
January 26

I havent talked to you in foreverrrrrrrrrrrrrrrr!! where you been hiding?
January 17

HELLLOOOOO gorgeous! sorry ive been super MIA.. xavier is sick argh but i did get your christmas card! Thank you very much! Love hearing from you!
January 11

HHHHHhhhi love ! i really like your ring, luckyy. ill never get married. i DO have a new bf though:) :) i have to ask - what is that your holding in your avi picture?? i cant figure it out.
January 11

awww thankyou :D and yes,. she's getting big too fast lol... but i'm loving her more and more every minute!!!
January 11

Thanks, im sooo proud of him!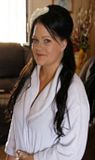 January 10

What day in November ?? im getting married on the 21st of November :):) Are you guys having a party for Gio ??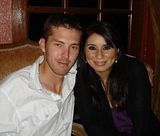 Jeanice
I have 2 kids and live in San Antonio, Texas
January 8

you and your son are sooo beautiful!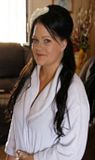 January 4

i miss talking to you !! our babies are nearly 1 ...... scary huh :):) Hows your job going beautiful!!
January 4

he did good! hes a such a fun age right now, laughing & smiling at everyone. my family LOVED him. the last time everyone seen him he was 5 weeks old all tiny, i wouldnt give him up (let everyone hold him i mean). but he opened 2 gifts almost by himself it was cute. i was hella sad though cause it was his nap time by the time we did gifts :( what else is new?
January 4

OMGGG CONGRATS! wowww lucky man! did he do it on xmas? weve been good! had good holidays. i guess. . oh gosh maybe theyll take you to italy? thatd be fun! lets see the ring ; )