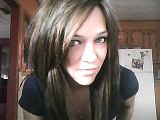 February 10

Hey babes! Miss you too!!! hope you and your beautiful gamily is doing well too! We're doing well over here! :) xoxoxoxoxo Loooooove you!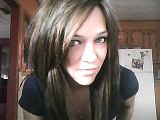 January 5

Hey babes!! Nice to hear from your awesome self. I miss you mama! We don't have the internet anymore..booo! So, I'm never on...not much at all anyways. Love the avi hot mama!! We had a great xmas, now we're broke a*s...lol That's why we had to disconnect the net for a bit, to catch up..we should be ok by march. Hope you had a lovely xmas! Miss you bunches!!! LOVE!!!!!!!!!!!!!!!!!!!!! xoxoxo
December 5

Aaaaaaaaaaangeeeeeelaaaaaa!!! Hi! :D We're doing great!!! Not too much new here. How are YOU!?! I saw Mr. Brodie's birthday pictures. OMG has he (and Nia) gotten huge! You have such a beautiful little family :) Miss you <3

Tashy04
I have 3 kids and live in British Columbia
November 9

I know, its going by crazy fast! Did your second pregnancy fly by too? Im feeling okay, just tired... and Cohen is a in womb bully so its getting painful at times too haha. But Im excited and cant wait to meet him! How are you guys doing?
October 30

ah thank you! We are going to send him balloons but that's about it. Marshall has to work :(
October 21

I love that song by Incubus, perfection!
~.~
I live in Bridgetown, Barbados
October 18

Thank you :) I probably will post a few since I don't have some of you gals on facebook but the majority will be on FB. Hope all is well with you :)
October 14

no worries, I will pass them along to Tabitha. Thanks!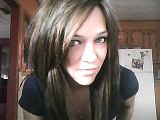 October 13

Yesss!!! :D We have to catch up!! I'm full of turkey! It was great, it had my dinner tonight actually..we couldn't make it home so my mom brought it to us! Hope you had a nice TG weekend too babes!! miss you!! <333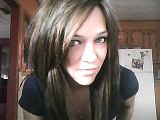 October 9

Hey Ang!! I'm doing good and so are the wee ones! How are things on your end?? Miss you mama, we have to have a nice long chat sometime soon! Catch up, it's been way too long!!! <3 love love love!!! xox
October 4

<b>I hope you have a great birthday!! :) Halloween is just simply awesome. Hehee... How IS the cooler weather. I hate snow so I couldn't survive there. Haha.... I will def. post pics when I get them of the show! There will be photographers there....the works, so, I know I'll get a least a few :) I have felt like crap the last few weeks too, :( , it super s***s! I hope you get to feeling better, Mama!</b>
October 3

<b>OOOO!!!! I got fitted for the corset I'm wearing! It's a gorgeous black and red satin like material with skulls all over it! Aparently, I am a size 20". She said I am wearing the second smallest corset she has....hahaha.....Supah sweet. 8)</b> <b>How are things?</b>