About Me
Hi everyone, my name is Jessica. I live in Indiana. I have four beautiful children.. My daughter Alexis is 5 years old , my son Bradley is 4, Carleigh Rae is 2, and my baby girl Lanie Grace is 12 weeks . I am engaged to the love of my life. We have been together for an amazing 8 years! Couldn't imagine my life without him!
https://jessmarie.scentsy.us/Scentsy/Home
August 10

hey there! Wow! she sure is a cutie! hey, do you have a myspace? i'd love to chat sometime. my url is myspace.com/sunshine_phoenix -katie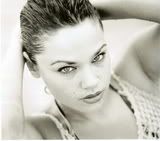 Queen_V
I have 3 kids and live in Florida
November 17

WOW those are gorgeous photos of Alexis.. this may be a dumb question but is the one ofAlexis with the sunshine photo edited? I love that one.. She has such a pretty smile.