About Me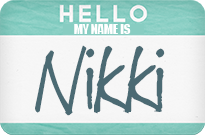 Hi y'all! I am a 28 year old mother, living in Mississippi. I've lived here all my life, and currently live only 2 hours from where I grew up. I love to knit, crochet, and read. (Mostly Chick-Lit. Don't hate!) I also am starting to dabble in photography and hope to get better someday. I have been a member since 12.6.2006 which seems strange! I don't FEEL like I've been here that long!! LOL!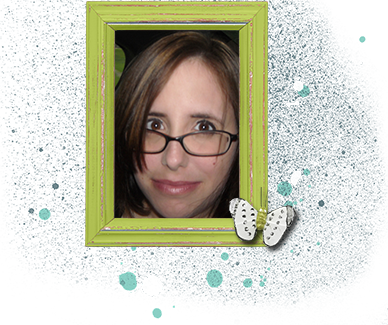 This past year has changed my life. Some people would follow that sentence with happy news, but mine isn't so great. For two years now, I have lived with SOMETHING. I was dx with "A little bit of Lupus" and then it was brushed under the rug. I never could get a dr to see me again to do further testing. I finally got someone to listen to me, and by that time my hair was starting to fall out again as well as joint pain and pleurisy. In December of 2012, I was diagnosed with Mixed Connective Tissue disease. It is an Auto Immune disease that I will have for the rest of my life. A good healthy diet and exercise will surely make my life better in some ways, but it will NOT make the MCTD/Sharp's Syndrome go away. I have to learn how to deal with it, and how to deal with the resulting fatigue. It's an everyday journey. If you have any questions about it or just need someone to talk about, I will be more than glad to talk to you. :)
To learn more about Sharp's Syndrome/Mixed Connective Tissue Disease visit:
http://www.project-mctd-aware.com/what-is-mctd/
This year I will be married to my hubby for 8 years. He is the love of my life, my prince charming. We have had our ups and downs, but have lasted far longer than people said we would! I love that man. :)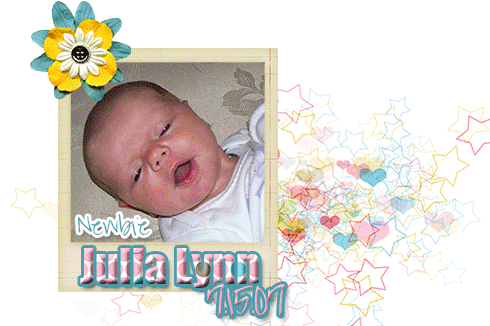 Our little girl, Julia Lynn was born screaming mad on July 15, 2007. She has been the most amazing little girl I could ask for. She's beautiful and sweet as an angel (with horns holding up that halo! LOL!)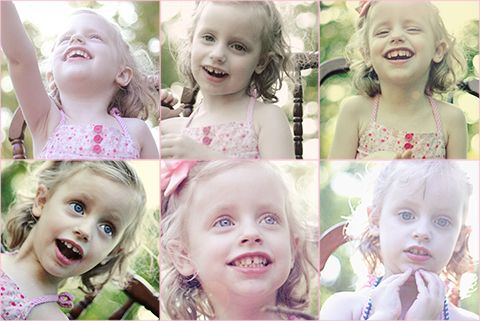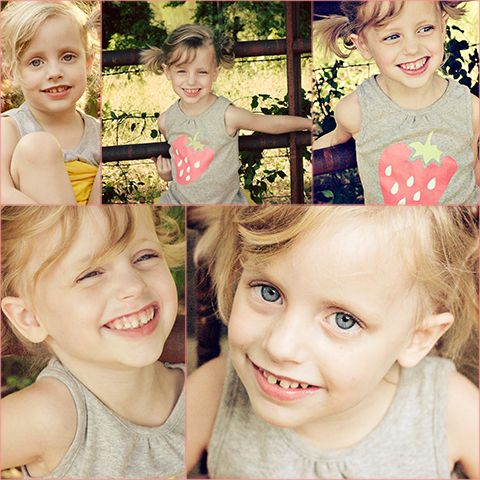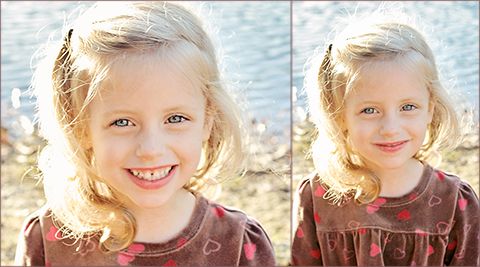 I created the collages and siggies myself using Photoshop CS6 and various scrapbook kits.All images are my own except for the layout (made by the lovely Cassie!) and the Sharp's awareness ribbon. :)

http://forum.baby-gaga.com/about1885928.html
If there's anything more you want to know about me, just ask! I don't bite. :)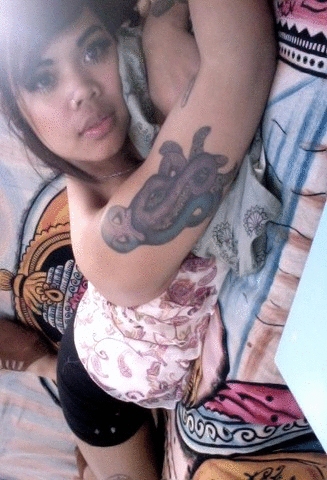 KNZ.
I have 3 kids and live in Washington
January 10

checking out the site now! thanks! and nice steal on the sewing machine!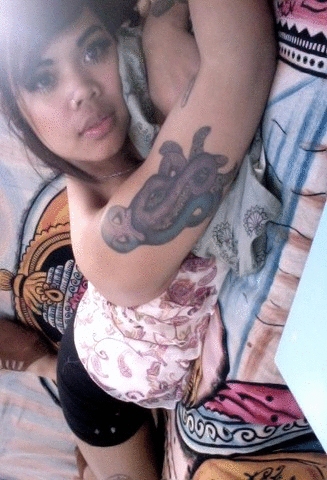 KNZ.
I have 3 kids and live in Washington
January 8

aw, that's awesome! your daughter is a doll! i want to start utilizing the sewing machine my mom got handed down to me 'n make more things :) and the name of the font is "LoveLove" :)
August 27

Hey girl! Where have you been? I feel like we havnt talked in forever!
January 31

hey! im so sorry we have not talked much i miss you! Ill be on tonight for sure. i have been so busy with crap going on around here :] I hope your good!
January 26

You're daughter is sooo beautiful! I just had to tell you that. :)
December 20

I was totally enjoying the three days i had of NO morning sickness. I guess im making up for i this morning. Ugh. Hope your feeling okay today! talk to you tonight! :lol:
December 13

Hey how are you feeling? :)
lol i hear you...country music has a way of describing my life too...everyone(who doesnt listen to country regularly) always say country is depressing lol
i love all the references to country music in your pics
November 16

Are you gonna get tests or just see if it happens? AF just ended yesterday and i really hope it happens soon and i dont know the right techniques lol like every other day?
November 16

Yay! thats awesome we can TTC together and hopefully we both get pregnant soon :) i know we do need to talk i wish we could! i have been so busy around here