~**Trisha**~
1878 Posts | Joined BG: Feb 01, 2007
Last Visit: 2 years ago
Age

34



Gender

Female



Status

Married



Work

housekeeping



Location

New York, New York



Interest

Anything relating to family




Kids

49



TTC Since

Aug 31, 2006



I
have wanted to be a mom ever since I was old enough to carry a baby doll. I know in my heart I would be an amazing mother but its been a rough road ttc. I am getting older and slowly losing hope but the little hope I have I'm holding onto it and as long as I can try I will.
I
am an amazing friend,companion and all around person but for some reason just can't be a mom.I have been on this very long and hard road for a long time now and It's almost time to start waving that white flag.Some women arent ment to be moms.Maybe ,Just maybe I am one of those women.
Anywhooo baby dust to all trying to conceive and I love you ladies all so much and am sooo glad I found you when I did .WIthout you I wouldn't have my sanity right now.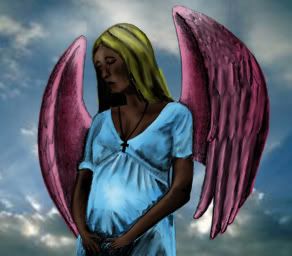 Waiting and hoping for our angel to come back to us.
AF FINALLY ARRIVED... BACK TO THE BABY DANCING
Ovarian Cancer is called the