About Me
<a href="http://pregnancy.baby-gaga.com/"><img src="http://tickers.baby-gaga.com/p/dev201pfs__.png" /></a>

♥1st TRIMESTER♥
1-4 Weeks(1month) ~ DONE!!!
5-8 Weeks(2months) ~ DONE!!!
9-13Weeks(3months) ~ DONE!!!

♥2nd TRIMESTER♥
14-17 Weeks(4months) ~ DONE!!!
18-21Weeks(5months) ~ DONE!!!
22-26Weeks(6months) ~ DONE!!!

♥3rd TRIMESTER♥
27-30Weeks(7months) ~ DONE!!!
31-35Weeks(8months) ~ Baking...
36-40Weeks(9months)
October 1

hey saw you PT'd me. I don't remember you and was just wondering where we have chatted

WANEE
I live in American Canyon, California
July 14

we hve da same DUE DAtE !! :)
July 8

Hey we are due date buddies!
hey thank you but something doesnt feel right =( i dont know i am kinda scared
yes it is the dollar store brand lol thats the only reason i am doing it
hey i have a question i am 9 days past ovulation could i test today my chart says some women get a faint positive while some get a negatove but when they retest they get a positive again. the only reason i want to is because i am having a few signs and if they are false i want to put an end to them that way they dont cause my AF to run late for no reason
July 1

another one!?!??!?!?! congrats lady! im having a boy in august, dont know if i ever got to update you on the sex! i hope you guys get a boy!!!! i actually had a placental abruption this morning and bleed out like a gallon, so gross. im in the hospital now.
June 15

we are still really up in the air for boy names, the only thing we know for sure is the middle name. and the girls name is annabella skye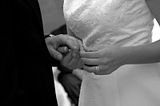 June 14

well I was talking on the phone today with a nurse and she told me my due date is the 16th, but Im not sure, either way we will be having the baby around the same time :)
.chele.
I have 4 kids and live in Raleigh, North Carolina
June 14

Congrats! We actually lost the baby last week...
June 13

thank you. i hope they will see me
June 13

well now i dont have a reason to lie. i went to the er for my kidney and my hcg levels are 119 and they want me to be rechecked in 48 hours. iam getting worryed this baby might not stick