June 12

Hey there girly! Do you know what your having?
February 10

Congrats on your BFP! That is great news =)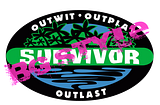 September 8

hey girl how are you? im ok I rarely come on here since hub and I split and just havent been ttc anymore - :( ... A if you have facebook look me up .. my email is <a href="mailto:teachersarebest@hotmail.com">teachersarebest@hotmail.com</a>
September 1

Thank you its been a rough road, but I'm doing much better
July 23

TWIGGIE!!!!!! I've missed you! Thank you for the compliment! He is such a joy! How have you been?
December 5

I'm feeling good! Thank you. How are you? I see it's ovulation day!!!! YAHOO!!!
October 21

I feel great! I didn't sleep well last night but other than being a little sleepy but to nervous to sleep. I feel great. I have no complaints! How are you?
September 17

How did I get on? I'm still sleepy, what does that mean? I go today for my ultrasound at 11:00, is that what you are asking? LOL
August 9

I'm sorry. :(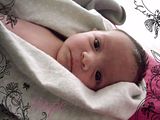 *Emilee*
I have 17 kids and live in Texas
July 28

Congrats!! This one is a girl!
July 28

Thank you! I am so scared! I'm driving myself insane! I pray this one sticks! Congrats to you as well!
April 4

I'm doing good, spoke with my OBGYN and we decided that I will try going on birth control for 3 months and hope when I get off my cycles will be better and i'll get pregnant, that's what happened when we weren't ttc. How is the family?