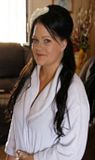 January 9

i love your babys newcastle united outfit its so cute im gonna show my boyfriend thats his fave soccer team

February 23

That could be implantation bleeding.. unless it gets heavier as time goes on. I never had any spotting whatsoever, so I think every person is different. Wouldnt hurt to go see your doctor and mention youve got a bit of show, they could just check your cervix and make sure its still closed and put your mind at ease. Good luck and congrats!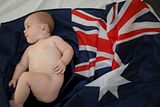 Aroha1985
I have 34 kids and live in Perth, Australia
February 22

i don't blame you for being worried. I was when this happened to me. But for most people its just the placenta attaching itself and is very normal. But for me it got heavier and heavier and i had a miscarrage. I don't want to scare you, you've made it to 9 weeks, which is 3 weeks further than i made it, so that is on your side!! the further along you are the lesser your chances are of something going wrong. When is your next doctors appointment? If you are really worried you should advise your doctor asap. Are you having any major cramping?