About Me
Bobby and I met in England and were married in Japan on January 18, 2007. Proud USAF wife :)
Love my girls <3 <3
We have a beautiful baby girl who was born September 20, 2009 8 lb 9 oz 20.5 in long! And now we have another beautiful girl, Chloe Grace who was born June 22, 2011!
Delilah Jean Husted
:)
6 weeks
4 months
10 months
1 year!
18 months
2 years
Chloe Grace- born June 22 2011
7lbs 11 oz 20.5 in long
6 weeks
4 months
IRL friends! :D
This is my God daughter Olivia Emma Grace Davis. She was born December 23, 2010 and left this earth on April 24, 2011. She had a heart condition called Hypoplastic Left Heart Syndrome. Please Spread CHD awareness! We love and miss you Olivia!
http://members.baby-gaga.com/member717618
March 10

Every once in awhile I like to come back just to remind myself why I don't come back more often. :lol: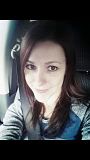 February 17

Lol It's okay. No worries. =]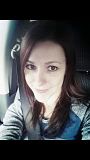 February 17

LOL That was fast. ;)
January 5

Right? Time change messes up everything! We're good, Livi's a brat, I'ma trade her in LoL How's the family time?
January 4

I meiss you friend :(
October 11

Why must you post adorable videos of the girls playing?!?!?! :D
♥ 3 ♥
I have 3 kids and live in Arizona
August 10

chat??
☮live
I have 2 kids and live in Nampa, Idaho
August 10

haha Thanks!! I had a lot of fun with it.

iNinja
I live in Jackson, Missouri
August 3

Thanks Bonnie. You have NO idea how much we appreciate it. :D
August 2

hhaa yup! if you send me a text and I'm not logged on I will get it when I do logg on LoL What's up? (BTW it should be working, fingers crossed by Thursday)
July 30

I don't know if you tried to text me but my phone is off :( Has been since Wednesday :(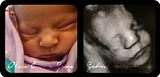 katie joe
I have 18 kids and live in California
June 22

CONGRATS BONNIE!!! HAPPY BIRTHDAY CHLOE!