About Me
I am a young woman is unexpectedly/ not planned pregnancy. I am still living at home with my parents and very nervous to tell my family and friends. And the baby's father is very supportive and the love of my life! We are both very excited and love this baby already! We can make it, eventhough its gonna be hard at times, we are gonna always have our little family.
November 23

my name is christina im 16 almost 17 and im now living with the love of my life and the daddy to my baby dont be scared to tell them i told mine my mom is very supported of me now my dad just needs some time i guess. but good luck girl!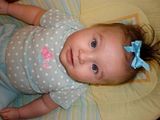 November 18

OMG lol im more than excited..im sooo tired of being preggie and i just want my baby to be here already!!!!!!!!!!!!!!!!!!!!!!11 how is ur pregnancy so far? are you having any food cravings? mines really good im craving a lot of sour things and i have an app. on dec 5th. to c if its a boy or girl.......Im soooo happy to be preggie i just hope i have a very healthy baby no matter if its a boy or a girl!!!!! lol what r u hoping for?
November 18

ya I know what your going through. Its hard, I still havent told my parents I am super scared to tell them! I really dont know how they are gonna react. But I know my love and my boyfriend's love will be all our little family needs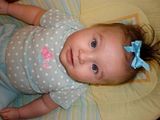 November 17

how many weeks are you? Congrats on ur pregnancy!!! Im due in May ..Yikes what a LONGGGGGG time from now huh?