Mox.e
I have 1 child and live in Catonsville, Maryland
January 8

As of today's doctors visit.... still sideways. I have finally come the conclusion that his name will be Christopher Michael Savage. It has been the # 1 name on the list for a while but I wasn't 100% about it until about last week. How is sleeping now a days? It seem like I can never stay asleep long enough to feel like I have had enough.
Mox.e
I have 1 child and live in Catonsville, Maryland
January 7

Hey Wow we are due the same day with boys and we are both still sideways... Kinda weird but I am glad to know I am not the only one. DO you have a name picked out yet?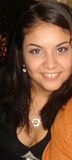 YaNiRa88
I have 1 child and live in Long Beach, California
December 23

Hi! I did I find out, I'm having a GIRL, I also found out my cervix is 1cm dialated so I had to get steroids for her lungs cause she might be born before my due date so were hopping she stays in there for at least 10 more weeks....