About Me
UPDATE: Braeden Paul arrived on June 10th! He was a little early (4 1/2 weeks) but did really well in the NICU and came home with us after 2 1/2 days. We were really lucky...he was 6 pds 2 oz at birth. I will post some more pics on here as I get them uploaded. I'm so happy he's here! :)
I'm 34 and married to my husband of 4 years. We just decided in the last year that we were ready to have children and started trying to get pregnant in mid-August. Well, third time (month) is a charm so they say!
We moved from Denver, CO to Florida just under 4 years ago and are loving it! We both work full time and when not working are avid movie watchers and readers. We love to hang out with friends and go on weekend trips when we can.
About me: I'm a 34 year old mom of 1. I am so happy I decided to have a baby. I was not sure for many years but finally realized I was basing my indecision on fear. I love my child, my husband, my dogs (Cosmo and Chloe) and my life. Life is not perfect and I've been "strung through the ringer "so to say in many ways, but it's all worth it. As long as you learn from your experiences I always say....Live, love and move on. And all the rest is just fluff.
Random facts:Love the environment (was my major in college), am a liberal,cannot standanimal cruelty, despise ignorance (especially women who have no opinion), and am very compassionate and generous of my time. I don't have any "special talents" but my good friendsays my talent is walking in a room and making anyone feel comfortable.
About my husband: Yea! Love him...wonderful man. Opinionated, vocal, but a softy and has wonderful morals and values. Our journey together has been just that...a journey. No, it hasn't been perfect, but it's been us, it's been a growing experience, what every relationship should be....and we are the better for it. We don't always agree on everything, but at the end of the day we agree to disagree (and possibly keep talking about it in the morning...lol).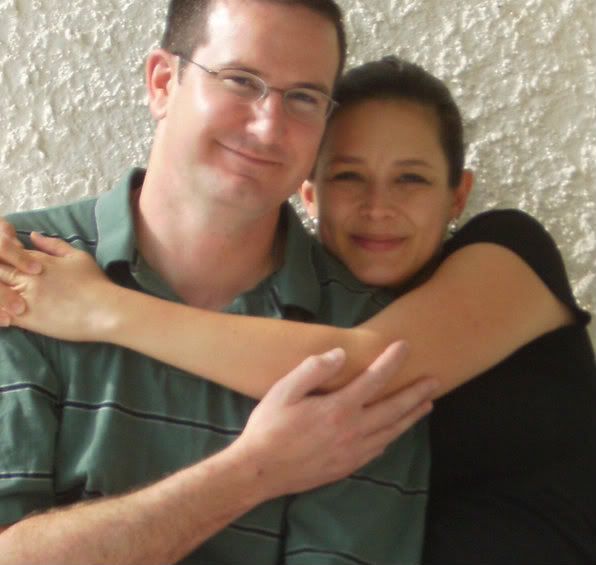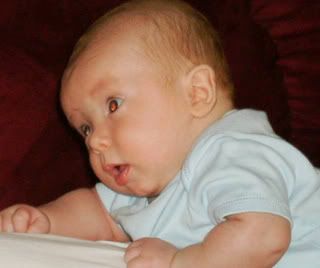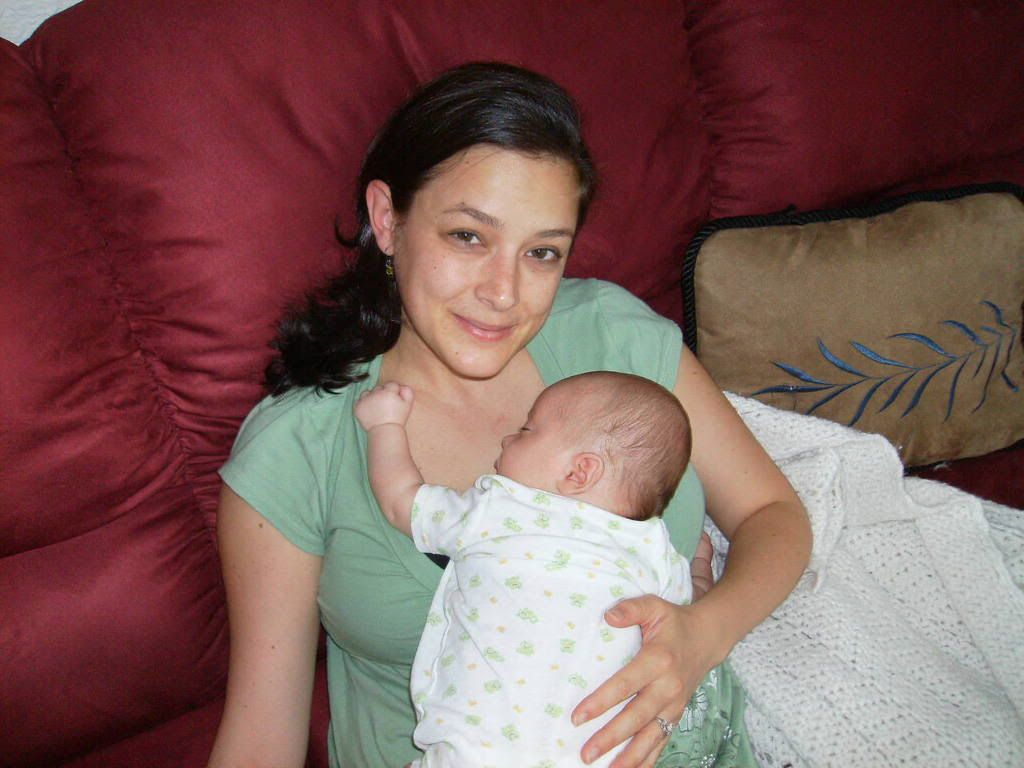 Me and hubby (Note: It only took me 34 weeks to get this on here!!) :)
OhBaby!1974
I have 1 child and live in Oldsmar, Florida
August 13

Damn it..I thought it was in there!! :) Thanks for letting me know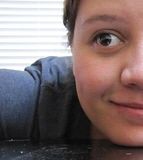 August 13

Auh you have no pictures! Well your little man sure is a cutie in your avi!
June 30

Congratulations!
June 29

hey. congrats on the baby. hes a lil cutie! so hows mommy-hood going?!
June 27

Thank you! He's a doll and is so curious about everything...He loves going outside and going out and about...Sometimes that's the only way we can put him to sleep! I live off of the intersection of Forest Lakes and Pine...You know where that subdivision is with the big pink wall? Yeah that's me...So I live close to the fire station and CVS :) How is your baby doing now that he's home? I see in the picture you have of him you've got the SweetPeace swing...I have the samething and oh my goodness it's the best thing we've purchased! If he gets too fussy and we can't calm him down we swaddle him up and play the classical music on full speed and he automatically relaxes...Well hope everything is going well with your new little family! Take care:)
OhBaby!1974
I have 1 child and live in Oldsmar, Florida
June 26

Thank you!!! Oh my god...I'm so in love with him...it's ridiculous!! lol I will post more pics soon. My parents are here from out of town and just since Tuesday afternoon (when they got here) they've already taken like 50 pictures!!! :)
June 23

You baby is sooo cute!! Congratulations!
June 23

Your little guy is so cute! He looks like a little angel sitting in his swing!Congrats!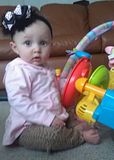 June 22

Your son is absolutely adorable! you should post some more pictures!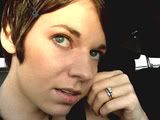 June 17

How are you doing? How's Braeden?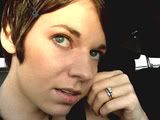 June 2

I'm loving your belly bump! :D