March 14

I just read your "Tell me if I'm wrong, please" post and I wanted to say I'm so sorry about your fiance. He either needs to treat you right or you need to leave. You and your son don't deserve that and I'm glad you're packing up your things! Best of luck Mamma, but I hope everything works out for the better!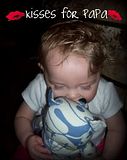 December 7

hey check this out hun! <a href="http://www.maternityacupressure.com/eCourse/3_candy.html">http://www.maternityacupressure.com/eCourse/3_candy.html</a>
yea, plus it can make you throw up alot, and then become dehydrated, it can also make you bleed and all kinds of stuff! plus its GROSS!!!!!!!! lmao!! let me know what you find! personally, i like the homeopathic stuff ( because there are NO negative side effects) and natural ways.. i really don't like anything that could possibly harm my baby.. like medical inductions are So0o0 not good, unless its MEDICALLY necessary!! like baby has been in there for 42 weeks or if its dangerous for baby to be in mommy.
make sure you do NOT use, black cohosh, blue cohosh, or castor oil... i found alot of bad things about those.!
LOL. I LOOK UP THAT STUFF TOO!! lmao!! i know babies will come when they are ready, but girl, we need our kiddos here BEFORE jan. 1ST!!!!!! i know we both can use a baby on our tax deductions!!!! lmao!! seriously!! nd we are both term already.. so its ok for baby to come. and if you tell him about the Red Raspberry tea ( or tablets) just tell him that it helps your uterus tone, for an easier healing after labor, and easier contractions during labor :D
lmao!! as long as its safe for babY!! thats why i am trying to do alot of research.. and ihave been taking them for 2 days.. and they do give me contractions, but not enough to make me go into labor or anything, just helping with the toning, and effacement ! :D hee hee hee!
you can get the tablets and the tea at any herbal/homeopathic store. or any place that sells herbs.. i got them at HEB lol. but i did alot of research on the Red Raspberry tea ones.. and have found nothing negative about them.. they are just supposed to help with labor, and help you heal afterwards.. but i read in a few pieces that it could help you efface.. but idk..
yea girl i get the REAL contractions too.. you can totally tell the difference between the real ones and BH.! lol. im doin ok tho.. not sleeping very well anymore.. and im in so much pain i feel like my "va-jay-jay" is gonna break in half! :'(
HEY GIRL, i just wanted to stop by and see how you were doin!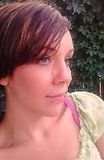 November 20

Thank you sweetie! It was in Austin, Tx. at my sister's wedding.