About Me
Name: Laura
D.o.B: October 2nd
Children: Sienna Rose
City: LasVegas
School: CSN (Business Degree)
Occupation: Student, SAHM
$$$$$$$$$$$$$$$$$$$$$$$$$$$$$$$$$$$$$$$$$$$$$$$$$$$$$$$$$$$$$$$$$$$$$$$$
I everyone my name is laura, im a full time mother to Sienna Rose. She is 3 months old and is my little jabber jaws:D She is a mixed baby8) half white and half mexican. If you would like to get to know me better add me on my myspace!!!
Spanishblueyez@yahoo.com.
October 26

hey girl!!! :D
September 26

hey girl, hows sienna?? shes gettin so big. sorry if my reply to your post sounded mean i was just correcting someones name lol..
August 13

Your daughter is beautiful!!! Where in Vegas do you live?!
August 13

Yeah I just got on and Im gonna put up the voting post.. I will put up an announcement when I am done =]
July 26

aaahh its nothing great! the people that love it here are the ones who are born&raised here.. after i graduate me & my boyfriend are gonna get the hell out.. its like a sink hole haha s***s you in to a shitty life forever
July 18

LOL, me too! & thank you, your baby girl is a doll herself! Adorableee.
July 8

im back :D
AM♥NDA
I have 1 child and live in Warsaw, Virginia
June 9

i live kinda near fredericksburg, i actually have some friends who go to liberty.
May 7

Aww your little girl was born on my birthday! Congrats!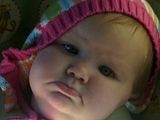 May 1

aww!!!!! i cant wait until my little girl is here!!! im being induced on Wednesday!!!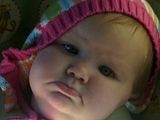 April 29

any news yet?? :D
fierce
I have 2 kids and live in Long Beach, California
April 17

i was living with my dad, or trying to and it's a really long story, but pretty much living with him just didn't really work out. I can see why my mom left him! I was actually planning to go out to Vegas soon. I need a tan. I miss the summer there so much, I love it around like 5pm or so when it gets really hot and you can lay out for like 15mins and look all pretty and bronzed. I mean how many people can be laying out at 5pm? Congrats to you too! I'm kinda jealous, I wanted a girl kinda...just for the lacy socks and cute hair accessories and whatever, but still! How are you feeling?