About Me
My names Cari Reyes :] I am 21 yrs old and a mother to a beautiful 4 yr old. I recently found out that i am pregnant with baby #2 and couldnt be more excited! Weve been waiting for this for so long, I have PCOS so it took me 3 yrs to get pregnant but we couldnt be anymore happier. My boyfriends name is Greg and we have been together for a little over 5 yrs. Anything else you wanna know just ask :]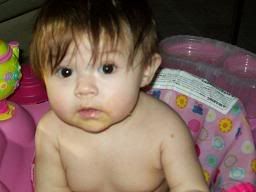 http://s1269.photobucket.com/albums/jj599/CariReyes91/?action=view&current=100_2353.jpg
March 18

Thank you for the pisture comment moma.
March 13

aww thank you so much. Your daughter is so cute! I can't wait for Eloras hair to get long enough so I can put it in pigtails!
January 21

Thank you.
December 25

Hey girl!!! How are you doing?? Hope all is well. Its been a while since we've chatted!! How are things with you and Greg??? Hows that sweet little girl of yours?? Has she learned any tricks yet?? Ellie is getting so big!! She can roll over from her tummy to her back and sits but for a few minutes by her self.. Man can she talk too!!! Its crazy!!! Have a great HolidaY!!
Holly♥
I have 1 child and live in California
October 30

aw thanks so much:)
October 28

Hey!!! I must have accidently deleted you from myspace when I was cleaning my friends list.. Caylee is soooo cute!! She has so much hair!! Isnt it crazy how fast its gone? She's already 3 months and Ellie is almost 4 months!!! Are you enjoying being a mommy? How's daddy doing?
July 26

Hey girly! How is everything going?? 3 days left huh! Getting excited? Nervous?? I cannot wait to see pics of your little girl! Hope your L&D goes easy and smooth!!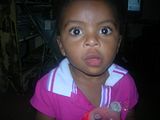 July 16

hi were due on the same day. Do you think your baby is coming soon.
July 10

Life is good.. The late nights are killers but worth it.. I have lost all track of what day of the week is it!! Its only been 1 week..
July 7

Im sorry your little girl wont come early!! Mine did! 4 weeks early!! But everything is great. How are you feeling?
June 27

Hey girlie! How are you feeling? You are so close to popping!! Are you getting nervous yet?? Im so excited!! I only have 4-5 weeks left!! Do you have a txt buddy to keep everyone updated when the time comes? I cannot wait for our little girls to be here!! Hope everything is going well to with you and your boytoy!!
March 23

Yeah i do have alot of people helping me... yeah i cant wait for Caylee Grace to be here...im soo excited! The first time i ever felt her move is when it really started to kick in that i was gunna be a mommy...im soo happy but yeah like you said..no way am i rushing this i still have alot of stuff to do before she gets here