About Me
My Pregnancy
Mother Name: Ashley
Age: 24
Birthday: 07/09/1985
Birth Place: VA BABY
Height: 5' 4"
Pre-pregnancy weight: 2??
Current weight: 2??
Fathers Name: Rashid
Age: 40
RELATIONSHIP STATUS

Are you with the baby's father?: Yes
Are you married?: yeppers
If together, how long have you been together?: 3 and a half years
FIRSTS
Is this your first pregnancy?: Nope
How did you find out you were pregnant? I knew the feeling and peed on about 50 test
What were your first symptoms?: no period
February 17

I am doing pretty good how bout yourself
deleted♥
I have 3 kids and live in Hawaii
December 7

that makes sense. =]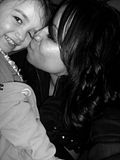 September 14

congrats mama! on baby #5! how exciting! how many weeks are u?
May 10

HOW EXCITING! YOU ARE TRUELY BLESSED TO HAVE A BIG BEAUTIFUL FAMILY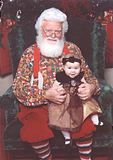 April 27

I saw you posted something about Cholestasis. Just wanted to let you know that I'm starting my research on it... I am awaiting my blood work results to see if I have it. I was at L&D on Friday for a couple hours to monitor and see if I have it, but I had never heard of it until then. Anyways take care and TTYL!
March 26

I hear ya on that one. I thought people would think that I was crazy for having five, but oh well. It is not like I am going from 1 to 5. What is one more
March 25

I was finally able to add you to parentank. Congrats on the baby. Just in case you did not see it, I am going in for #5. Yikes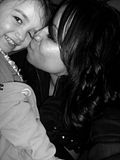 March 3

im doing good!i just started to feel lacy move! :Dshes been moving around a lot at night which is the opposite from my son he moved a lot during the day..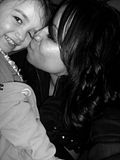 March 2

hey just wanted to say hi!!:D and see how you are feeling? Are u still on bedrest?
February 28

Congrats on the baby...!!!!
February 20

aww that will be beautiful!
February 20

I know but everytime I try to add you it will not let me!! It says that there is an error