About Me
Well, Im 18. Single and pregnant. Having a little girl. Shes due
May 12, 2008
.
Im very excited about my baby girl, Im thinking her name is going to be Keira (pronounced Keerah). And.. Im pretty much moody all the time now-a-days, so I appologize if I get too bitchy or whiny - but I do love chatting, so feel free to PM me!! <3
Keira is here!! Born May 6, 2008 at 3:16pm. 7lbs, 6oz - 21 inches long!! She is perfect. <3
http://www.myspace.com/xaurioak
- Let me know youre from here or I wont add ya, k?
My little Keira. <3
Mscmarie
I have 33 kids and live in Connecticut
June 20

Your little girl is precious. The way my relationship is going i think ima be a single mom too. Wish the best for you and your little one. If you ever need anyone to talk to I'm here.:)
BAЯBIE
I have 18 kids and live in Dildo,
June 13

Your baby was born on my bday:D She's beautiful and congrats:D
May 29

Congrads! she's cute!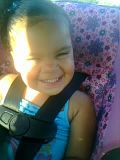 May 9

i wish you would hurry up and get back home im dyin to hear your labor story and see more pics of your precious little girl =)
May 6

Good luck with getting induced! hope everything goes good!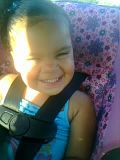 May 2

well your dr sounds way more nice than mine i cant imagine my dr even suggesting it =/ i just want her out and i cant imagine being preggo any longer! goodluck 2 u though and keep me updated on whats goin on!! i cant wait to see ur little one!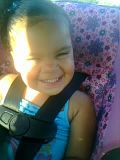 May 2

hey girl i was just wondering how did u get the option to be induced!? i wanna be induced also i dont think i can take another 2 weeks. I have a dr apt monday and i want to say something about it....did u dr mention it before you did..is there any medical reason why you are being induced or is it just by choice...my dr has told me if by 39 weeks i was dialated they could start talkin about induction and im a fingertip as of 37 weeks...i go in monday to get checked i just need some advice im so stressed and soo emotional and sick i cant take it! please help lol thanks
N & A
I have 1 child and live in New Mexico
May 1

aww I am so jealous there is an end in site for you!lol Are you excited or what?? I saw your anouncment so maybe if your lucky Keira will come on her own before monday. I cant wait to see all of our babies!!! Its so amazing!
April 29

hey, I noticed we are due the same date! how are you feeling?! that's a beautiful name you have picked out! :] your doctor offered to induce you!? awwh, I wish Kayden would come early but I don't think he is either & I don't want to wait an extra week or two until they decide to finally induce me! I'm so uncomfortable, I'm ready for him to come! I bet you are too! I am turing into a big grump myself :[!!!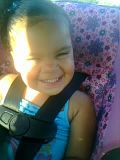 April 28

hey girl i just read your announcement, i would be induced if i had the option ((only because im in TONS of pain!! and im sure you are r 2!!)) just keep me updated because i wanna know im really curious && excited for u! lol hope you figure out soon!
April 25

i just wanted to thank you lolz i was gettin worried my ide was killing me and ur baby looks very cute