MandyLoo
3892 Posts | Joined BG: Nov 25, 2007
Last Visit: 5 years ago
Age

30



Gender

Female



Status

Engaged



Work

Cake Decorater



Location

Denham Springs, Louisiana



Interest

Concerts, Pin-Ups, Tattoos, Piercings, Rock-A-Billy, B-List Movies, Halloween




Kids

1



Due

Feb 12, 2011 (girl)



The Names Mandy
I came out my moms vagina 24 years ago
I have a man in myh life who completes me and has proven to be a wonderful partner and father.
I'm Pro-Choice and an Athiest
who follows LaVeyan Satanism
I have an unhealthy obsession with stars
9 Tattoos and 8 Piercings
Im a free spirit that loves life
Although it has tendancy to kick me in the ass at times
My father has had cancer for over 7 years now
He is my inspiration and what i hope to be like as i grow older
I am thankful for every day that i have on this earth with him
This book changed my life and made it worth living again. I found myself in this book and this philosophy of life.
Noah Anthony Salpietra
Born : July 8th 2008
Weight: 7 pounds 11 ounces
Length: 20 inches

These two are my everything:
And i've never been more in love: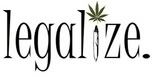 The Woman of My Dreams: Joanna Angel