About Me
The Names Mandy
I came out my moms v****a 24 years ago
I have a man in myh life who completes me and has proven to be a wonderful partner and father.
I'm Pro-Choice and an Athiest
who follows LaVeyan Satanism
I have an unhealthy obsession with stars
9 Tattoos and 8 Piercings
Im a free spirit that loves life
Although it has tendancy to kick me in the a*s at times
My father has had cancer for over 7 years now
He is my inspiration and what i hope to be like as i grow older
I am thankful for every day that i have on this earth with him
This book changed my life and made it worth living again. I found myself in this book and this philosophy of life.
Noah Anthony Salpietra
Born : July 8th 2008
Weight: 7 pounds 11 ounces
Length: 20 inches

These two are my everything:
And i've never been more in love: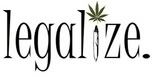 The Woman of My Dreams: Joanna Angel
--K--
I have 2 kids and live in Romania
November 2

Just stopping by to say hi =) Its almost time for my beebee to come I'm excited and nervous. I'm kinda afraid because of of my pain tolerance I won't know when I go into labor. >_< I hope your doing well. -kisses- -Katie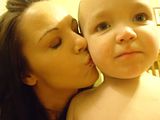 October 17

hey just wanted to say sorry in your post I spelt your name wrong I put mandylee the os look like es on my screen. Congrats on the new baby and the engagement by the way!!!!!
~*RaeRenee*~
I have 16 kids and live in Pleasanton, California
October 13

Hey I wanted to reply to your post here, I've had an abortion at around 5-6 weeks and I took the abortion pill from planned Parenthood. It wasn't as bad as I thought it would be, just feels like you're having a really bad period. The hardest part is going through with it really, it's a mindset thing. It was hard to come to the decision but the actual pain from it was not severe. If you have any questions feel free to ask :) Rachel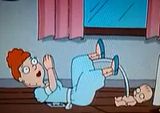 October 9

Sweeeet. 8)
--K--
I have 2 kids and live in Romania
October 8

Aww thank you! :D
November 30

ok.. just let me know when you do it. yea this week has been kinda dead with thanksgiving. more people will prolly enter next week
November 29

why didyou delete the mommies with cancer post??? i was gonna enter it :(
November 25

You're fan-tabulously gorgeous and I am crushing on you! Shhh! Don't tell me husband! lol!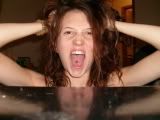 Tid Bit
I have 1 child and live in Tennessee
November 9

I'm pissed that I didn't know about that contest. I'd have won. lol. I have no itty bitty t*****s to speak of. P.S. Doctahhh Satan.
October 16

<a href="http://www.kreweofboo.org/">http://www.kreweofboo.org/</a> the first official new orleans halloween parade!! i can't wait. i hear the floats are going to be awesome
September 15

LOL.. randomness at its best tho!!! :) I think it'd be neat!!!!
September 15

LoL @ the bad McDonalds commerical!! haha OoOo, a Halloween wedding would be awesome!! I always wanted one of them, but we got married with a quickness.. I think your hubby should give in and let you have your Halloween wish :)