LonghornBabe
794 Posts | Joined BG: Mar 27, 2007
Last Visit: 8 months ago
Age

28



Gender

Female



Status

Married



Work

SAHM



Location

Fort Worth, Texas



Interest

All kinds of science, medicine and history, music (I play the flute and guitar), reading, jogging, spending time with friends



Not much to say :)
Long time resident of Texas, currently residing in Fort Worth.
HUGE Longhorns fan (graduated from UT in December 07 with a BA in History, minor in biology) and football buff.
I currently live with my husband (and bestie of several years), Wes.
I recently quit my job to be a full time SAHM to my two babies. Unfortunately, this is not permanent--we can't afford it. I'm just finishing up my nursing degree so I can get a job as an RN...and hopefully go back to med school sometime in the distant future if there is time. For now, I'm enjoying taking care of my kids all day. It is by far the most rewarding job I've ever had!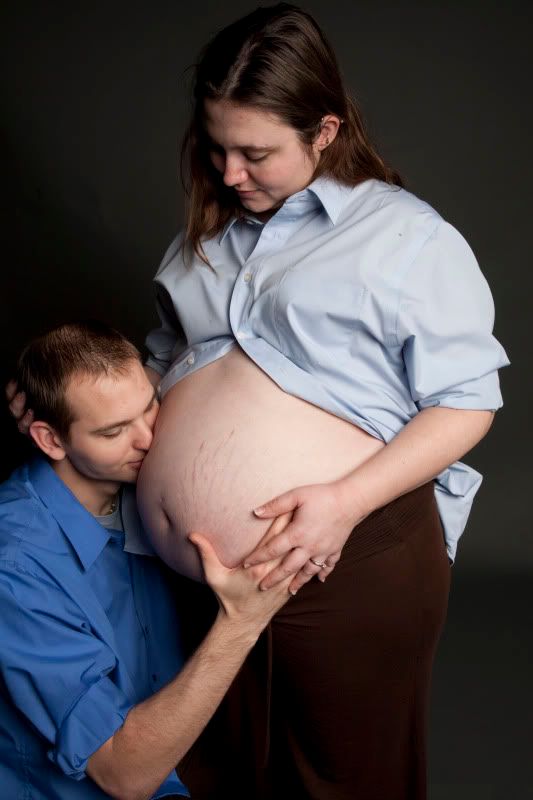 I became pregnant in October of 06..a "happy accident"...but we lost our angel at 7 weeks due to a subchorionic hemorrhage.
I became pregnant for the second time in March of 09, but it was a high risk pregnancy from the start, complete with funky hormone levels and lots of cramping and spotting, and eventually ended in another loss around 9 weeks.
BUT...third times a charm, right?
Mason Lewis was born on March 26th, 2010 at 4:54 p.m. at 37w5d.
He was 8lb 11oz and 19 and 3/4 inches long.
He's Mommy's favorite little monkey!
Our happy little family!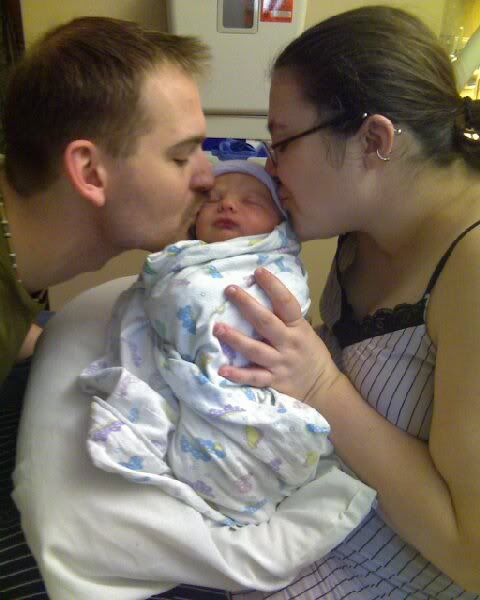 Important Dates with Mason:
July 31st (2009)- BFP!
August 16th- doctor confirmed pregnancy
August 31st-First OB appointment and ultrasound! Confirmed to be at 8 weeks 1 day, and given official due date of April 11, 2010.
September 28th-Second OB appointment and ultrasound...baby measures almost a week ahead of previous due date and stayed in just the right position for us to tell...that its A BOY!!!
Mid October-feel my first pokes and wiggles!
October 26th-Third OB appointment and its confirmed...we're having a BOY!
November 23rd-Fourth OB appointment- heart rate is 164bpm :)
December 4th- Wes feels the baby kick for the first time!
December 21st- Level II u/s! We get to see what our son's adorable little face is going to look like! (And yes, it is adorable!!!) OB says he is perfect. :)
January 10th- Let the third trimester begin!
March 24th-OB appointment...dilated to 2.5cm and 70% effaced! Lots of cramping after appointment...
March 26th, 2010- Our beautiful baby boy was born at 4:54 p.m.!
And Mason is so great, we thought we'd try for an encore...Piper Jeanne was born on June 3, 2011 at 1:07 am, five weeks premature, but perfectly healthy and huge at 8lb 4 oz and 20 inches.
Dates for the newbie!
October 23-BFP! Uh-oh!
November 22-First OB appointment. Saw the bean and the little heartbeat and confirmed to be at exactly 8 weeks! Due July 4th (how patriotic of us, haha).
December 20-We had our 12 week scan. Baby looks healthy, saw the heartbeat, little hands and feet, stomach, bladder, brain, face...and it looks like we're having a little GIRL!
January 19-And the doctor makes it official...we're having a GIRL!!!!
March 2-Daddy feels little miss kick for the first time! She was showing off and jumping all over, because we had guests over. :p
March 22-We had our anatomy scan...she is perfect! Would hardly hold still so that the nurse could get her measurements, lol. Measuring 2 weeks ahead (big like her brother...?).
June 2-I start having contractions. In an hour, they go from every ten minutes to every three minutes. I was only 35 weeks...but it was definitely time to go to the hospital.
June 3-Piper is born! Even though she was early, we had no NICU time and her assessment tests all put her at 39 weeks, so no worries. Healthy, beautiful girl!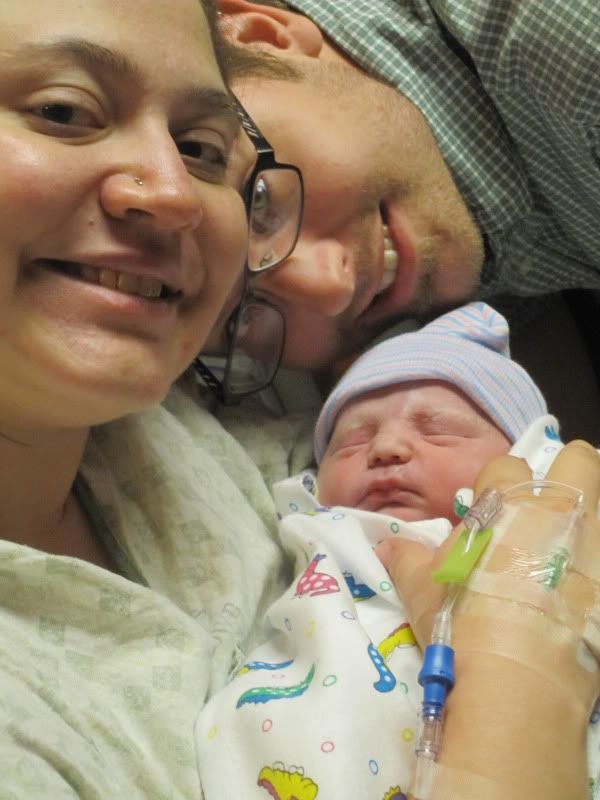 My babies are my whole world!