About Me
R.I.P baby Lester 01/15/2008

I have one angel baby who was born when i was 16 so 13 years ago i was 3 months pregnant....

after 11 years of ttc i got pregnant with what i though was my miracle baby i was 23 weeks pregnant and had him due to incompetant cervix and e-coli infection. He became my angel baby on 1-15-08. He will be forever in my heart until the day i can go and see him.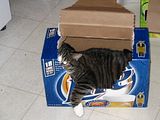 Beckers
I have 34 kids and live in Illinois
March 10

Yes, she is getting big! 5 months already!!! Wow, 31 weeks! How time flys. I know, it is always scary... and it will be until you bring them home and then you will still worry. Have they decided for sure on the genders?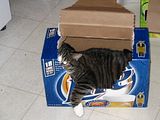 Beckers
I have 34 kids and live in Illinois
March 9

How's it going?? Them babies treating you good?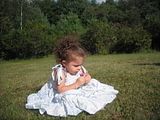 February 9

yay!!! that is awsome!!!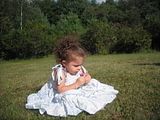 February 8

hey how are things going?
wow so sorry to hear all that! i cant believe he is acting like such an a*s, and work is just as bad! what is wrong with them? my goodness and your friend? with friends like that who needs enemies? i wish it was easier for u mamma! u really do not deserve any of this. :( i asked my job if i should be applying for maternity or unemployment and they told me unemployment. so i guess there goes my answer to if i have a job or not. lol. o well. i was not happy there anyway. i was there for two years.
that's great let me know! :) for the most part i believe so. then again i am biased. lol. she is not on any kind of schedule as of yet, and she is up eating around every two hrs. she is starting to like to be in our arms, but not sure if she "gets" it yet, or if it is just a natural thing. i dont want her to get used to being in our arms though, lol. because as she gets bigger she is going to only get heavier. ha ha. she has been fussy here and there, but i think that is every baby, and especially because her belly hurts with with the constipation ;( the other night she was up every hour :shock: but she is well worth it
thank u! :) Yes daddy is loving it, she already has him wrapped around her finger. lol. He is so nervous as well, and now when he hears people doing things to their kids he is like what the F... is wrong with them? how could they do that to a little baby? lol. Me i am tired, and still a little sore, but alot better than before. The tiredness is obvious less sleep, and then every little grunt and noise she makes i am up as well. lol. she is having poo issues, but not horrible. it was worse when she was on similac, not on carnation she is better, but still not the best. I feel so bad. sometimes she yells / yelps in pain as she is trying to push the worries never end. lol. how are u? hope things are better with your DH
ya never know, your second little peanut might be! :)
Thanks for your support sweetie! Even when you get to 25 weeks, you are still going to be worried, trust me! Once my due date comes and I have my baby, that's when I'll be able to breathe easier!! :D Just try to relax, don't stress, stay well hydrated, take your prenatal vitamins & folic acid (if your doctor prescribed it), and just enjoy your pregnancy to the fullest.I wish you the best throughout your pregnancy! *hugs*
October 31

just try and stay relaxed i know its easier sais than done lol do you know if they are identical or not?
October 31

congrats on the twins