April 1

<img src="http://i41.tinypic.com/in6d6s.jpg" /> it's not amazing but here you go. you won first place &lt;3
September 29

Thanks:D
April 30

i really cant lol i totally want him here nowww!
March 3

hehe i hear you. not to brag but ihave had a great pregnancy. no morning sickness and im only gaining in my tummy hehe. but im only barely in the second tri. so we will see how everything goes lol.
March 3

hehe im excited for you cuz your sooo close!! how did your pregnancy go so far?
February 24

Thats A really cute name.
juicccy ☂
I have 2 kids and live in Sacramento, California
February 14

I love the name Graci, congrats:D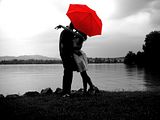 ♥ ♥ ♥
I live in Bossier City, Louisiana
January 31

thats in destin egland isent it my dad was stationd their when i was 7-10 i loved it their
good choice haha. WE've finally decided on Victoria Stella Monter.
yeah it is tuff but they just told me like yesterday that i have to deliver in like 2 weeks. so its not that hard its just the worrying and itching thats got me. oh and heart burn too. eeki its horriable. haha so you've decided on graci that such a pretty name?
you have a gorgeous belly too haha thanks:D hows your pregnancy going?
January 24

That's cool my daughter was born March31st, 1999. I need to get some pics in here. How do you do all that fun stuff on your pics?? calisweetie