[Maliks.Mama]
1499 Posts | Joined BG: Apr 03, 2007
Last Visit: 7 years ago
Age

26



Gender

Female



Status

Engaged



Work

SAHM



Location

West Virginia



Interest

Watchin Malik Grow




Name: Jessie
DOB: 04-08-89((19))
Kids: 1 Beautiful Baby Boy. Born 7-10-07. Named Malik Samuel Christopher Allen.
SO: Eh, Single Mama Now
Hobbies: Sleeping. Watchin 'toons with Lil Man. Playin with Lil Man. Taking Long Hot Luxurious Bubble Baths. Sex. Chains, Handcuffs, Whips, OH MY!
Diploma: Nah, GED.
Anything Else: My family is GREAT. I love my son. I love being with people who I care about. I will try anything once. Except Drugs. I love occassional alcohol.((only when Lil Man is with my parents for the night.)) And, I love meeting new interesting Mommies.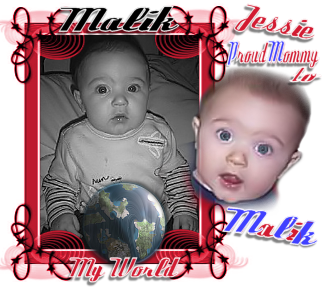 ]