About Me
I'm Mandy
I am a stay home mom to Dexter and Jaidyn. My son Damien is my angel baby. I am a recovering addict and am trying to get the pieces of my life in order. So far things have been going great. I love to laugh and have fun. I try my hardest to be the best mother, wife and daughter I can be.
Anything else just ask!
October 3

ty...aww thats exciting. any names picked out? its def girl season, everyone i know who is pregnant is havin a girl, even when i was in the hospital, it was allll girls ha.
August 9

This is the March Mommies Due Date Thread Join if You haven't already <a href="http://forum.baby-gaga.com/about2246982.html">http://forum.baby-gaga.com/about2246982.html</a>
February 22

Hey and thank you so much! I really appreciate all the kind words. Losing weight has been the hardest thing I've ever done but also one of the most rewarding things I've ever done. I started off by doing the Atkin's diet and lost about 60 pounds on that, but what's helped me lose most of my weight is eating less and moving more. I had to change everything about my diet and what I did every day. I try to cook everything at home now (although we do go out to eat on occasion, in that case I just eat whatever's healthiest on the menu) with leaner meat, fresh fruits/veggies, and lower carbs (I just try to eat less bread). And luckily for me I was able to join a gym with a day care for my son a year ago but before then I was doing all my exercising at home! Even on the days I don't get to go to the gym I try to do something physical everyday, whether it's walking around the neighborhood (walking seriously has done me wonders)with the stroller or doing a mini workout session in the living room. It's a lot of hard work and will take some time, but like I said beyond worth it. I'm the healthiest I've ever been and that's a feeling I never want to lose. And if I can do it anyone can! I used to be so fat I couldn't make it one lap around my neighborhood and now I walk at least a mile a day and go to the gym 4-5 days a week. It is possible!!! If you ever have any questions or just want to talk feel free to message me. Good luck to you mama and your little guy is precious!
Derp
I have 1 child and live in Jacksonville, North Carolina
January 31

Once again, congratulations on making it so far =) If people could understand how hard it is to get sober and STAY sober they would recognize addicts as heroes, lol.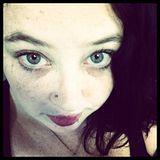 November 22

Hey love! How are you and Dex doing!??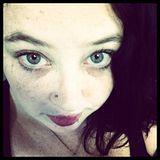 October 11

Its not going the greatest! I'm still not pregnant, and we're currently semi taking a break. Partially for our vaca but now we're back from that and my tattooist was all "I wanna do your tattoo now!" so I was all "Sweet lets do this" And now hes being an a*s and dragging his feet about...when this is the time we could be making a baby! Im so pissed that I'm going into the shop tomorrow and im gonna start yelling at him!.I gues its kinda good you dont want another baby right now you can just enjoy Dex! Im sure you will want another one soon And its so good to hear from you! I've missed you tons!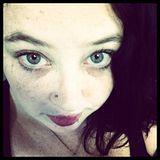 September 8

awe that is so awesome! I hope you have a girl! Cory and I are at it again, now that stupid AF is over, I so want another baby girl! We were gonna wait til after Vaca (in a couple weeks but we're close to ovulation so figured we'd go ahead and try)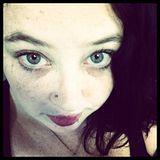 August 26

Its so good to hear from you! I miss you too! Oh,no. I hope he gets to working again soon. I know Corys been laid off a couple times this year. The economy is horrible! We are doing pretty good, just getting ready for Kotybugs first birthday next week. I cannot wait. Shes gotten so big, shes walking, talking, talking back, lol throwing tempers. Its insane how quick she grew up.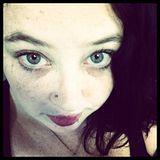 August 24

Hey love, how have you been!? Dex is so adorable! And he's getting so big!
April 18

Hes Beautiful .........:D
April 13

congratulations!!!!
April 12

hell yah mommy!!! CONGRATS!