About Me
Hello! My name is Lisa and I had my son Thomas on June 4, 2008 by c-section. I am 30 years old and work as a nurse in Cincinnati, Ohio. I have been married to my husband Greg for 6 years and Thomas is our first child. Thomas has been on formula since he was 4.5 months old. He is currently moving to stage 3 baby food and I am thinking about starting him on meat soon. He has always been fed organically, including formula, and that is very important to me. He is in the 50% on weight, 75% on length. I try not to judge other women I meet on here, I am friendly, and I try to be helpful. Please feel free to ask me any health questions, I am pretty knowledgable about pregnancy and babies. I currently work in a convent taking care of the older sisters who need nursing care. It is a really cool job and I feel fortunate that my husband and I both have gainful employment, no debts, and a wonderful little boy!
God Bless You!
This is me and DH (Greg) at Thomas's baptism on September 14, 2008.
free counter

ultram 100mg
Blessed x2♥
I have 146 kids and live in Fort Wayne, Indiana
March 17

hello! my name is amy! i would love for you to join my "indiana&amp;western/cental ohio thread" <a href="http://forum.baby-gaga.com/about542761.html">http://forum.baby-gaga.com/about542761.html</a> thanks =]] hope to see you there!
December 17

thanks... I don't remember where I got it from... you're welcome to steal it if you want!! :wink:
November 21

My friends son's name is Thomas Robert.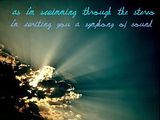 Crunch
I have 3 kids and live in Texas
September 8

Thank you so much for the formula! I really need it!
May 30

Are you keeping the baby's sex a secret?? Omg I couldn't do it. I was planning on it at first and then I was like "I want to know!!" And plus my fiance wanted to know lol! Good luck with your pregnancy and labor!!!
April 26

I hear you are the nurse that likes to use big words haha
YESS!
I have 1 child and live in Hildebran, North Carolina
March 26

same due date!!!! :D yayyy. how are you feeling so far? oh gosh...for some reason..i barely have the energy to do things... ugggh. i really need to start walking too!!!
March 2

I-O!!!!!!!!!!!!!!!!!!! YAY!!!!
February 29

<b><i>Thank you for the information.That really helped coming from an RN.:D</i></b>
February 15

I work in the emergency room as an RN and I just wanted to say hi. Its nice to see another RN on the site. My doctor wrote me off work early on in pregnancy. I miss working and yes night shift it was but I loved it. Congrats!
Sammie~
I have 1 child and live in New Hampshire
January 24

Someone mentioned that there is a team yellow but I have yet to find it! I have a little boy so we both figured theres no point in knowing this time around. So we told our nurse and doctors we dont want to know :). As for everyone saying they want to go natural, you're right most take the drugs. I know I did, but sadly my epi was inserted wrong and it didn't take affect until AFTER I had my pumpkin... What do you hope for? boy? Girl?
Sammie~
I have 1 child and live in New Hampshire
January 24

congrats on your first baby! I haven't found many people on here that are not finding out what they are having, it seems that everyone wants to know! It's nice to find someone else who wants to be surprised! Good luck :)